8 Years Later, Ariana Madix Vindicated Miami Girl By Clarifying This Vanderpump Rules Theory
"I didn't want people to think the absolute worst of the man I thought I was going to spend the rest of my life with."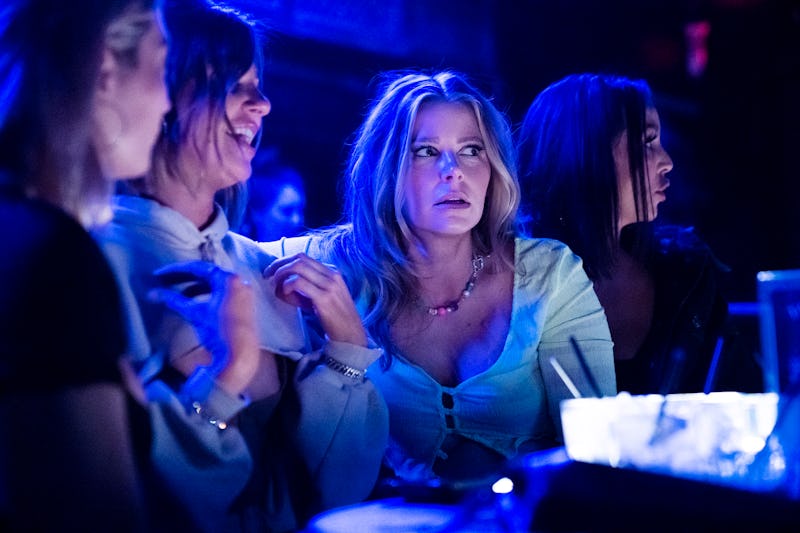 Bravo/NBCUniversal/Getty Images
Eight years after Miami Girl made her first and only appearance on Vanderpump Rules Season 3 in 2015, she has finally been vindicated — somewhat. During her first post-#Scandoval interview on the May 17 episode of Watch What Happens Live, Ariana Madix finally explained what actually went down between her now ex-boyfriend Tom Sandoval and Annemarie Kunkel, better known as Miami Girl to viewers.
For those who have only jumped on the Pump Rules train during #Scandoval, Miami Girl is a woman who claims to have hooked up with Sandoval while he was newly dating Madix. He had recently split from his former partner of six years, Kristen Doute, who had accused him of cheating on her with Madix. (She also admitted to sleeping with his former best friend Jax Taylor twice.) Somehow, Doute got in contact with Miami Girl and decided to fly her to Los Angeles so she could confront Sandoval and prove to Madix that he was just a serial cheater. But at the time, Madix stepped in and defended her then-boyfriend, stating that she didn't believe he cheated.
In the jaw-dropping Pump Rules Season 10 finale, Sandoval admitted to castmate Scheana Shay that Madix "has always known the truth" about Miami Girl. On WWHL, Madix clarified that truth, stating that Sandoval had indeed hooked up with Miami Girl while they were dating, but only before their relationship was made official. "They slept together," she said. "It was before we were exclusive, and I didn't want people to think the absolute worst of the man I thought I was going to spend the rest of my life with. So, I defended him."
The truth about Sandoval's prior infidelities are finally coming out after #Scandoval started unfolding in March, when Madix split from her boyfriend of nine years after finding out that he was having an affair with her "best friend" and their castmate Raquel Leviss. Fans have now been watching Season 10 in a new light, looking for clues about how and when the secret relationship started, leading up to the explosive finale, which saw cameras follow Madix after she discovered the affair.
In a development that may make both Doute and Miami Girl feel even more vindicated, Sandoval admitted to Shay that he had cheated on Madix "one other time" during their relationship prior to his months-long affair with Leviss. "Just a random person?" she asked, to which he responded, "Yeah. Well, no. It's not fair. I'm not going into it." Madix revealed that she had a "guess" for who this person was but didn't want to give a name because she's not completely sure of her identity and "she's not in the show universe." Miami Girl has yet to comment on the new revelations.