10 British Christmas Movies That Will Have You Feeling Festive AF In No Time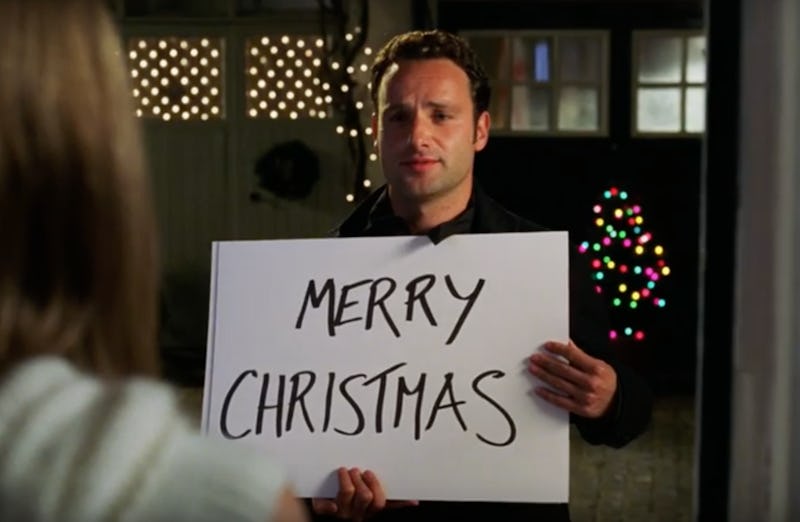 Love Actually / Youtube
Although it legally isn't Christmas until you have heard that Mariah Carey song or watched Love, Actually, it kind of is time to get watching all of those iconic Christmas movies. After all, there only is a limited time in which you can watch these gems without feeling like a total wrong'un. The mere thought of watching one out of the festive season is terrifying and shouldn't be attempted.
Guys, it really is the most wonderful time of the year and whatever your traditions are, there is no denying that some of the best Christmas movies are British.
If you ask me, the UK has produced some of the most talented actors, producers, writers, directors, and well, creators around. Being known and respected as such means that making Christmas movies should be as easy as pie, am I right? However, the UK has considerably less Christmas movies than our pals over in the U.S.
But guys real talk, there is still no need to look over the pond when it comes to cinematic delights, no none at all. Especially when you consider all the stonking Christmas crackers we have at our very own disposal.
Not only that, but this year will see the release of Boxing Day – a truly British rom-com that's set to star Little Mix's Leigh-Anne Pinnock in her debut film role. Directed by I May Destroy You's Aml Ameen, the film is set to release on Dec. 3.
While it'll probably be a while until Boxing Day is on streaming sites to watch over and over again, there are still more than a few British Christmas movies to whet your festive whistle.
Whether you're a festive elf or a miz-faced-scrooge-bag, these Christmas movies are sure to make you cosy as a bug in a rug. Now all you need is snacks.
This article was originally published on