8 British Halloween Films Guaranteed To Keep You Up At Night
Plenty to sink your teeth into in the lead up to October 31.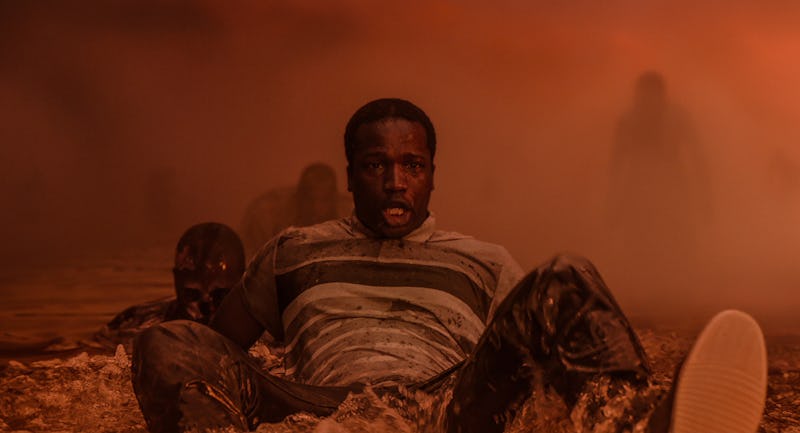 Aidan Monaghan/NETFLIX
The week leading up to Halloween is the perfect time to get a group of friends together to carve some pumpkins, eat all of the sweets you bought for trick or treaters, and have a horror movie marathon.
Although Halloween movies are perhaps most typically associated with the U.S. (think Hocus Pocus and The Addams Family as well as less-kid-friendly options like A Nightmare On Elm Street, It, and, more recently, Candyman), the truth is that over here in the UK, we have plenty of options to choose from too – and we've listed some of the best below.
In this edit, you'll find out-and-out smash hits (did you know Lady In Black made $129m at the box office, for example?) as well as some more niche examples that you can really show off to your friends about. The most recent release on this list – His House, which premiered in 2020 – not only offers a classic horror storyline (possessed houses and lurking ghosts) but also a searing analysis on current political and social structures in the UK. Elsewhere, you have Ghost Stories, which somehow combines laugh-out-loud humour with bone-chilling terror. A feat of cinematic genius.
Read on to find out which movies will be keeping you entertained in the lead up to October 31.
This article was originally published on