The 13 Best TV Episodes To Watch On Halloween
Whether you're in the mood for something silly or downright spooky.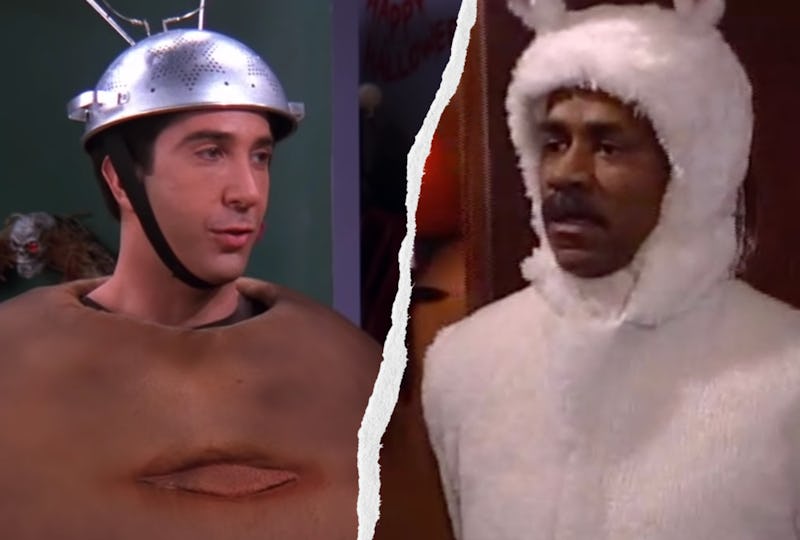 NBC;The WB/screenshot
Halloween is just around the corner, which means it's time for pumpkin carving, cobweb hanging, and costume shopping. But if you're looking to spend the holiday curled up on the couch with a bowl of candy instead of braving the chilly evening to trick-or-treat, you're going to need some good viewing material.
While there are dozens of Halloween movies to choose from when deciding what to watch, TV episodes are a great way to get a slightly quicker fix. Halloween isn't as much of a staple in the realm of television as, say, Thanksgiving or Christmas, so not every show bothers to make a Halloween-themed episode. Consistently, sitcoms have churned out some of the best. Their Halloween episodes typically fall somewhere on the scale from mildly to incredibly absurd while still managing to strike the ideal balance between scary, silly, and sentimental. So while they may slightly creep you out, they'll also leave you with a warm fuzzy feeling that makes watching alone a bit less scary. Plus, they might have some good inspo for costume ideas — whether you want to steal something a character wore or dress as them.
Read on for the 12 best TV episodes to queue up this Halloween.