These 25 International Horror Movies On Netflix Prove Fear Is A Universal Language
If you're a food delivery person, the 22nd movie listed may give you nightmares.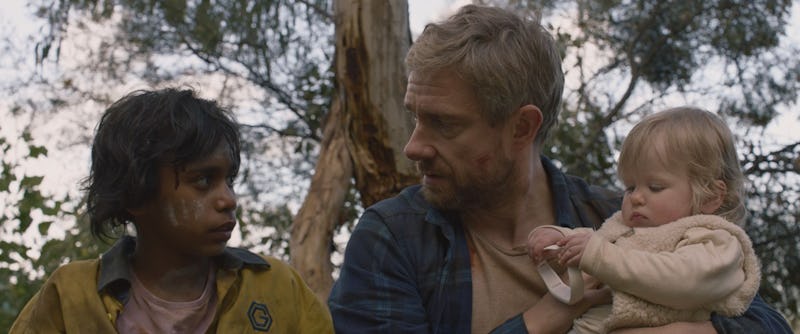 Netflix
Hollywood has produced some of the most popular horror films known to thrill-seekers, from classics like Texas Chain Saw Massacre and The Exorcist to modern must-watch movies such as The Conjuring film franchise and Get Out. But there's literally a whole world of chills and thrills to be had beyond those made in the United States of America, and there are tons of international horror movies on Netflix. After all, a number of American horror movies take inspiration from other culture's folklore (2019's The Curse of La Llorona), and several popular U.S. chill-fests from the '00s are remakes of Asian horror productions, which are considered by some to be even scarier. While it may be hard to find these films in U.S. theaters, cinephiles looking to get their heart rates up should know about Netflix's wide selection of international horror movies.
Horror films don't need to be in a language you understand to give you the shivers. Ominous music, creepy imagery, jump scares, ghosts, and monsters make the genre a universal language that horror fans across the globe are able to appreciate. Still, Netflix's closed captions definitely help.
From award nominees like Cargo to Netflix Original teen scream films like Animas, here are some of the creepiest international horror films available to stream on the service right now.
Love this list? Create a Likewise account to save these recs to your own watchlist and follow Bustle for more. You'll always know exactly what to watch next.
This article was originally published on