15 Mystery Series That'll Keep You Guessing
Think you're up to solving the case?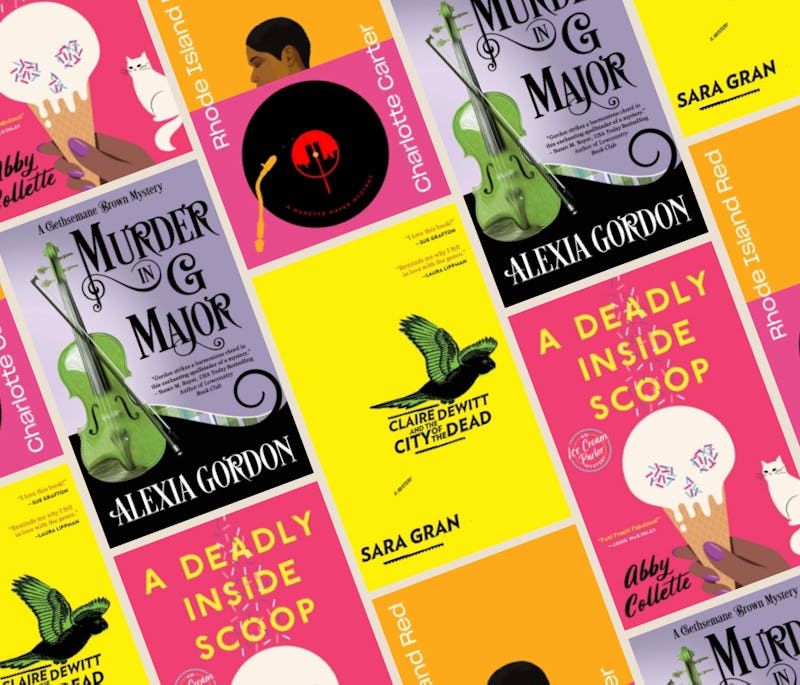 Courtesy
Did you grow up reading Nancy Drew and the Hardy Boys, Agatha Christie and Sherlock Holmes? Then you're going to want to check out these captivating mystery series, all of which will pull you in from book one. From stories of amateur sleuths to hard-boiled detective novels, these are the kind of series that demand marathon-reading.
These novels draw readers in with an initial whodunnit, but keep them coming back for the rich character development and compelling storytelling. Sure, each installment in a series is another opportunity to solve a juicy murder or uncover a dark and devious secret, but that's not what really compels a reader to pick up the next book. The best mystery series create worlds that readers want to spend time in, not only for the action and thrills.
There are few things as exciting as finding a new mystery series to get lost in — crime after crime, story after story. Luckily, there are plenty of great ones out there for you to enjoy. So get out your notebook and magnifying glass, and get ready to track down murderers, catch thieves, and solve cases with these 15 page-turning mystery series.
We only include products that have been independently selected by Bustle's editorial team. However, we may receive a portion of sales if you purchase a product through a link in this article.
This article was originally published on