The 33 Most Anticipated Books Of November 2022
From The Age of Goodbyes to Winterland.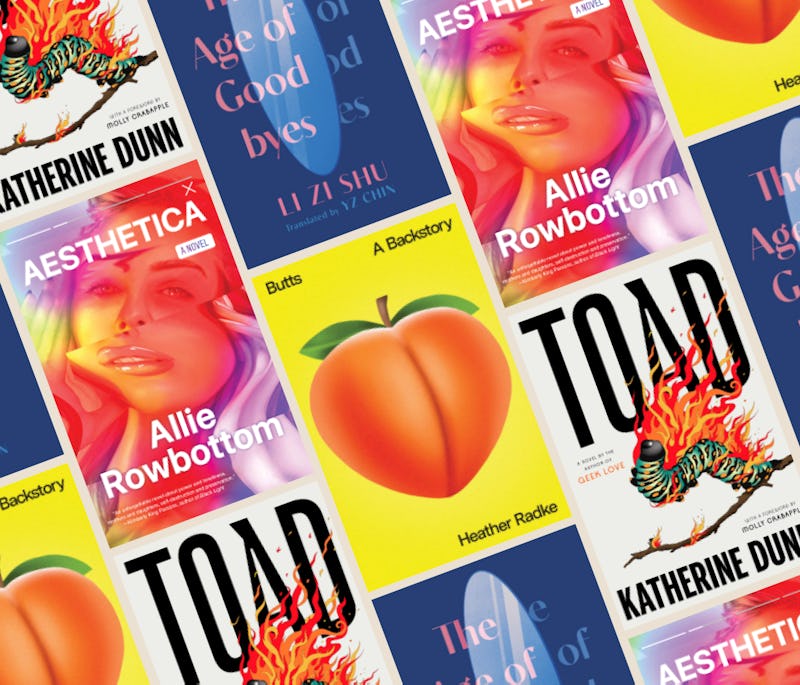 Courtesy
The year is almost over! (Seriously, where did it go?) You've probably got holiday shopping on the brain, but don't worry — the most anticipated books of November 2022 have your gift-giving covered. Whether your friends and family love memoirs, romances, thrillers, or literary fiction, something is landing in stores for them — and you! — this month, guaranteed.
Let's talk nonfiction, because November has a lot of it. Former FLOTUS Michelle Obama returns to bookstore shelves this month with The Light We Carry — a self-help book for anyone who's been left feeling down after the events of the past few years. VSCO's director of communications, Shavone Charles, makes her debut this month with a handy pocket guide for BIPOC women looking to cultivate an internet presence. Finally, two new books — How Sex Changed the Internet and the Internet Changed Sex by Samantha Cole and Butts: A Backstory by Heather Radke — delve into our collective cultural history, peach emoji and all. In short, it's a banner month for must-read nonfiction.
Of course, there's plenty of literary fiction, romance, horror, and more hitting stores this month, too. Below, the 33 most anticipated books of November 2022.
We may receive a portion of sales if you purchase a product through a link in this article.