Stephen Graham & Steve McQueen Are Working On A Wartime Drama
Here's everything to know about Blitz.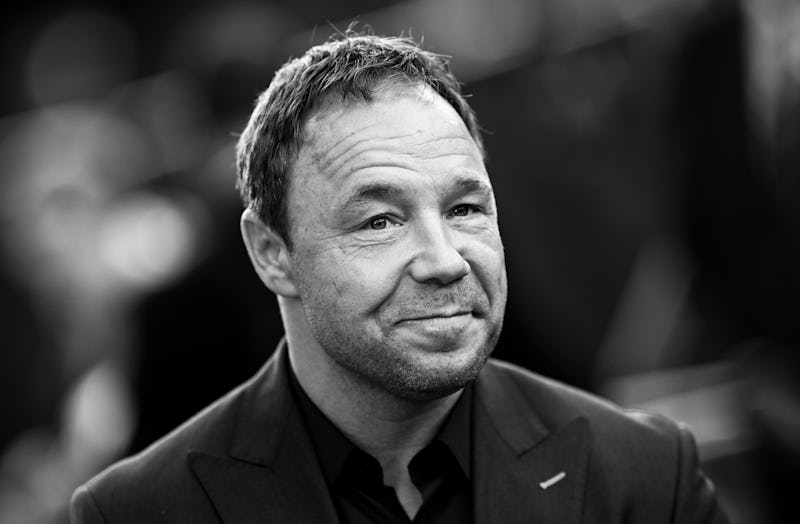 Gareth Cattermole/Getty Images Entertainment/Getty Images
From This Is England to Boiling Point, the tense role in Line Of Duty and heartbreaking outing opposite Jodie Comer in The Help, fans of Stephen Graham have been spoiled for choice when it comes to watching the Scouse star's skills. His next show, a wartime drama titled Blitz, is certain to up the ante. Directed by Sir Steve McQueen – the director and artist behind 12 Years A Slave, Shame, Widows, and the Small Axe anthology for BBC, to name but a few – is an Apple Original full-legth film. Blitz reportedly began production in December 2022, but we are already counting down days until hits our screens. But who stars alongside Graham and what exactly is the film about? Here's everything to know about Blitz.
Blitz Plot
Set during the Second World War, Blitz follows the lives of Londoners as they navigate the political unrest that seized the city at the time. The film's title takes its name from the German bombing campaign launched against Britain in the early '40s. (Blitzkrieg, or "lightning war", was shortened by press at the time to "blitz.") In response to the military campaign, the British government issued lockdowns, blackouts, and evacuated children to the less-targeted countryside. While details of the plot itself remain scant, the drama is sure to be packed with emotion and tension.
Blitz Cast
The Apple Original film already has a pretty stellar cast. Stephen Graham joins Little Women star Saoirse Ronan and newcomer Eliott Heffernan, per Variety. The film will also feature Erin Kellyman known for Willow, Absolutely Fabulous' Kathy Burke, and singer-songwriter Paul Weller will also make his acting debut.
In March 2022, when McQueen was given his knighthood by the Princess Royal he mentioned he was working on Blitz. "It's about London, starting in 1940, this is what we're attempting to do and we'll see how it pans out," he said. Lammas Park, McQueen's production company will work on the project, alongside Working Title Films and New Regency.
Yariv Milchan, chairman of New Regency, told Variety: "Steve is an incredibly talented filmmaker and a remarkable storyteller. We are delighted to continue our partnership with him on this exciting new project."
Blitz Release Date
The film is currently being filmed in London and it has only been a little over a month since production began. No official release date has been announced just yet, but watch this space for more details as they come in.