The Evolution Of The Bond Girl
It's been a long journey.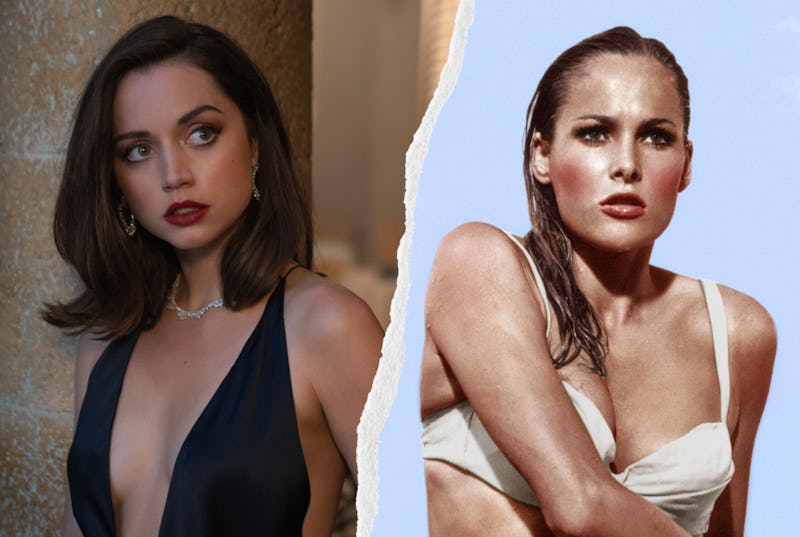 Nicola Dove © 2021 Danjaq, LLC and MGM/Courtesy of MGM
James Bond is part of our cultural DNA, and so too is the "Bond girl" — the woman who aids, fights, and loves the British super-spy. Historically, there are a few options for Bond girls: the enemy who's wooed to Bond's side, the accomplice, the competent "female James Bond." And then there are a few that exist out of these categories entirely, though traditionally, they'll either die, or they end the movie as Bond's love interest.
Over the years, the Bond girl has at times been afflicted with the worst aspects of the franchise — specifically, its sexist, racist, classist, and generally stereotypical tendencies. (Some people don't even like to use the term Bond girl, labeling it dismissive.) The benefit of the franchise's longevity is that this archetype has been given time to evolve. But, as this list shows, for every empowered woman lead, there's another who loses her agency and sometimes her life in service to the MI6 agent.
Recent films have fortunately fared better, and 2021's No Time to Die seems like it's no exception: The movie will see Nomi (Lashana Lynch) take up the mantle of 007, and a brilliant, lively performance from Ana de Armas, in addition to the return of Spectre Bond girl Madeleine Swann (Léa Seydoux).
While this list doesn't include every single Bond girl ever, it provides a timeline of important, iconic, and influential characters who have helped shape the Bond universe. Each one has added something important to our understanding of the Bond girl, whether it be a crucial step forward, or several embarrassing steps back.