Brad Pitt Turned Down One Of The Biggest Movie Franchises Of All Time
Leonardo DiCaprio and Sandra Bullock also passed on the role.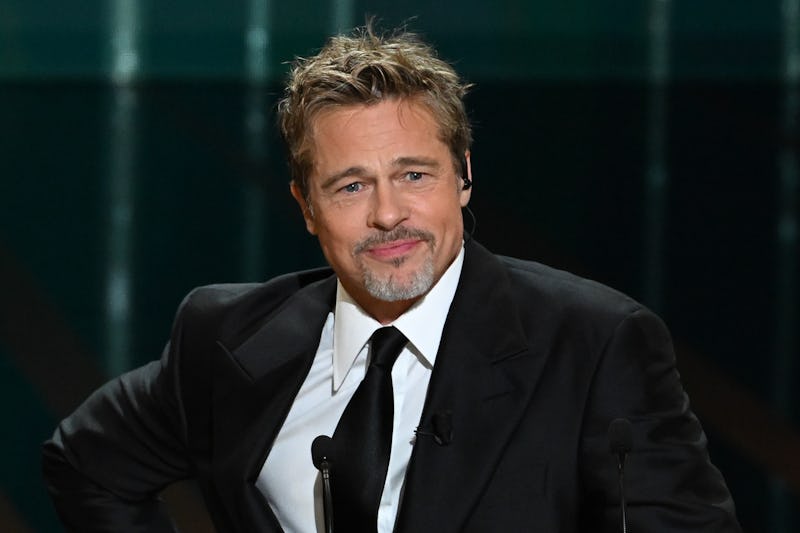 Stephane Cardinale - Corbis/Corbis Entertainment/Getty Images
With acclaimed performances in Fight Club, Moneyball, 12 Years a Slave, and Once Upon a Time in Hollywood, Academy Award-winner Brad Pitt remains one of the most notable names in Hollywood. Being in such high demand means the actor has turned down a string of major roles throughout his decades-long career, including one of the biggest movie franchises of all time.
Speaking at the Santa Barbara International Film Festival back in January 2020, Pitt was asked to divulge which big-screen roles he had previously rejected. "I'll give you one, only one," the actor responded. "Because I really believe it was never mine."
Pitt went on to reveal that he was offered the role of Neo in the 1999 science-fiction thriller The Matrix, which eventually went to Keanu Reeves. "I did pass on The Matrix," Pitt continued. "I took the red pill. That's the only one I'm naming… I wasn't offered two or three. Only the first one. Just to clarify that."
"I come from a place, maybe it's my upbringing, if I didn't get it, then it wasn't mine. I really believe [the role] was never mine. It's not mine. It was someone else's and they go and make it. I really do believe in that," the Oscar winner added, before joking that if he were to list all of "the great movies I've passed on," it would take two nights for him to do so.
Pitt wasn't the only prominent name being considered for the role of Neo ahead of Reeves. Speaking previously to The Wrap, The Matrix producer Lorenzo di Bonaventura revealed that Leonardo DiCaprio, Will Smith, and Sandra Bullock were also in line for the franchise.
"The first movie star who says yes is Brad Pitt, he's doing Seven Years in Tibet and then he's coming out of it and he's like 'I'm way too exhausted to take this on,' so he's gone," di Bonaventura explained. "Then we go to Leonardo [DiCaprio]. He says yes, we have meetings with him and then he goes, 'You know, I can't go do another visual effects movie having just finished Titanic,' and he drops out. Then Will Smith joins it and he drops out."
As mentioned, Reeves was eventually cast in the film's leading role, starring alongside the likes of Laurence Fishburne and Carrie-Anne Moss in The Matrix, which went on to spawn three sequels (The Matrix: Reloaded, The Matrix: Revolutions, and The Matrix Resurrections) and gross over $1.7 billion at the worldwide box office.