Bridgerton's Regé-Jean Page Is The World's Most Handsome Man
Even science burns for him.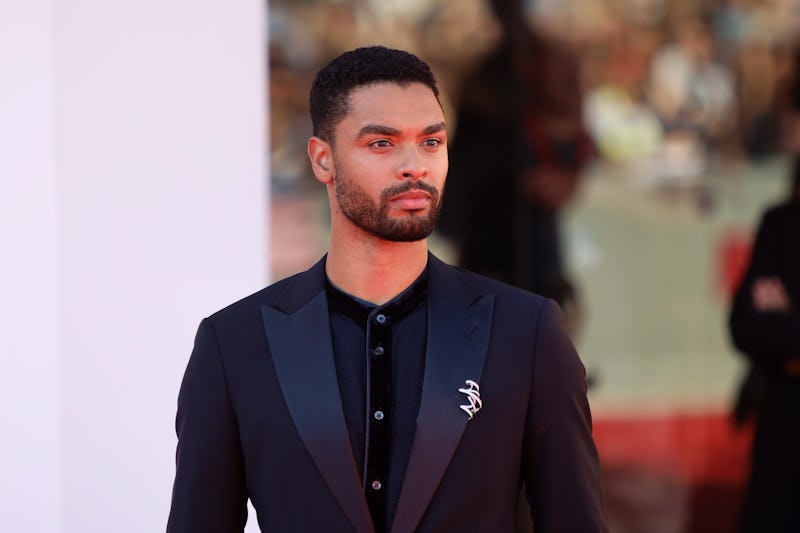 Laurent KOFFEL/Gamma-Rapho/Getty Images
The scientific world has finally confirmed what we have known ever since we set eyes on the Regé-Jean Page. The British actor – best known as Bridgerton's cheeky and sultry Simon Basset, the Duke of Hastings – has been officially been declared the most handsome man. And this time, there are receipts to prove it.
The data comes from an empirical tool called Greek Golden Ratio of Beauty Phi, which measures an individual's "physical perfection." The scale was originally created by Greek scholars to measure beauty. Recently, Dr Julian de Silva, a London-based facial cosmetic surgeon compiled a list to measure which man in the present day scores the highest.
As per his research, Page ranks highest on this tool with a score of 93.65%, beating Chris Hemsworth who scored 93.53%. Other famous men in the short list include actor Michael B. Jordan and (unsurprisingly), Harry Styles. The surgeon employed the most recent computer mapping techniques to study and then assess the celebrities' features. Per the Metro, De Silva explains these technologies "allow us to solve some of the mysteries of what it is that makes someone physically beautiful and the technology is useful when planning patients' surgery."
"He had easily the highest score for his eye spacing and the positioning of his eyes also scored highly," added De Silva. As rumours abound that Page is the front runner to become the next James Bond, the surgeon's declaration only helps the actor's case. "His perfectly shaped lips also scored highly."
And really, who's surprised? The 34-year-old actor rebranded period drama romance with that one role. Just recall the scene where he tells Daphne, "If I were truly courting you, I would not need flowers. I'd need five minutes alone with you in the drawing room."