Victoria Beckham Called Out Her Family's Cooking Skills In A Cheeky Video
And fans loved every second of it.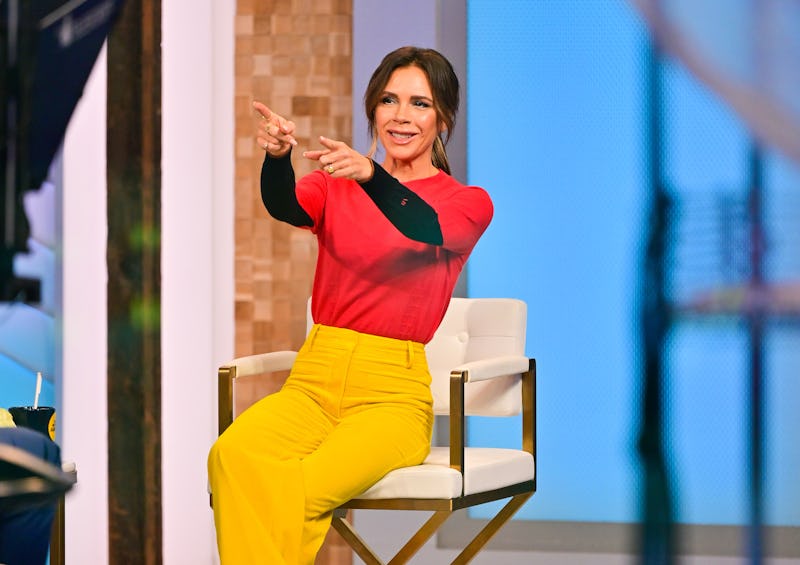 James Devaney/GC Images
Well, Shrove Tuesday brought its own treat for fans of David and Victoria Beckham as we got another peek into their home life. The iconic British couple shared their love for Pancake Day on social media with a series of hilarious videos showing David cooking in the kitchen. David shared a clip, to the tune of Miley Cyrus' "Flowers", where he's seen tossing pancakes in a pan, in slow motion of course, with the batter eventually being flipped onto his chest like a football.
The former England player captioned the post, "Told you I still got it @victoriabeckham #PancakeDay," with a pancake, football, and yellow heart emoji. But the funniest part of this clip? A not-so-impressed Victoria stood in the background watching on until David flipped the pancake onto himself, which is where the designer finally broke character and left the room laughing.
Victoria took a different approach for her video, bringing more insight into a Beckham Pancake Day. In her post, we can see David still tossing pancakes over the hob but this time with Victoria providing her own funny commentary. "So, it's Pancake Day and David is tossing away... He is so good!"
Teasingly, she added that her husband is "such a tosser." And the icing on this pancake? David asked Victoria what she'd like on her pancake and showed the camera a jar of homemade honey labelled "David's sticky stuff" — a long running joke between the couple, which Victoria reignited by saying, "I love me some sticky stuff."
Even the couple's eldest son Brooklyn Beckham got involved in the mayhem with his own pancake video in response to his dad's attempt. "@davidbeckham but could you do it with your eyes closed," the Instagram caption read. Another slow-mo video, Brooklyn does indeed successfully flip his pancake with his eyes closed. Well, the ball is in his court now...