Demi Lovato's New Docuseries Finally Sets The Record Straight About Her Friend Dani
Dani was accused of being a bad influence on Lovato following her 2018 overdose.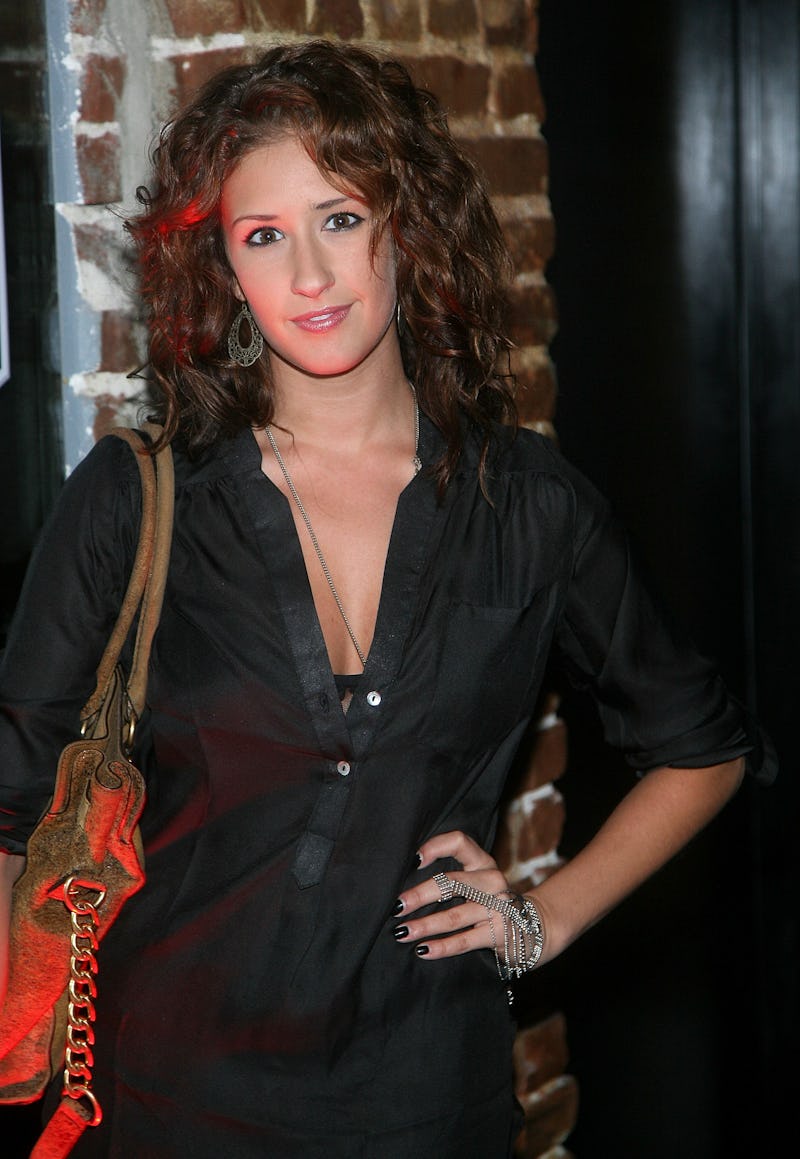 Maury Phillips/WireImage/Getty Images
In revisiting Demi Lovato's 2018 overdose, YouTube's new docuseries Demi Lovato: Dancing with the Devil introduces her inner circle of family and friends — some of whom were with her on the night that it happened. One such friend is dancer, choreographer, and creative director Dani Vitale, who was accused by Lovato's fans of being a "bad influence" on the singer. She was one of several friends who were out celebrating Lovato's birthday before she overdosed, and afterward, fans began to spark rumors that Vitale was Lovato's drug dealer; in reality, Lovato's dealer was a man.
"I care about Demi just like all of you do," Vitale wrote in an August 2018 Instagram statement after being subjected to cyberbullying and death threats. "I have not said anything about this situation until now because her recovery has been of the most importance. I was not with Demi when the incident happened, but I am with her now, and will continue to be because she means the world to me just as she does to all of you."
Dancing with the Devil explores how damaging these rumors were for Vitale. "I lost all my teaching jobs" and clients, Vitale explains in the series. "No one [wants] to bring their kid to an apparent 'heroin-teacher dealer' ... I had to rethink my whole future. All because of someone else's decision."
Lovato also admits that she waited too long to speak up for Vitale and reprimand her fans. "Unfortunately, it took me too long to realize how my choices affected the people I really care about who had stuck by me," she says in the documentary. "I'm just glad that she got the chance to talk to me and clear her name because she wasn't involved in all of that."
The series reveals that while they haven't been spotted out together due to the pandemic, Vitale and Lovato are still friends today. Here's everything else to know about Vitale.
Dani Is a Skilled Performer
Per US Weekly, Vitale is a professionally trained dancer and choreographer. She learned ballet at the Cleveland City of Dance and continued to study the craft at Broadway Dance Center, Oberlin College, and California's Performing Arts Center. She's performed at the Grammys, appeared on Dancing With the Stars, and toured with Lovato during her Tell Me You Love Me Tour. She's also appeared on Glee, Shake It Up, and 90210.
She's Also a Director and Producer
Since her time dancing with Lovato, Vitale has added creative director and producer to her resume. She helped produce the 2019 Country Music Awards and 2020 Billboard Music Awards, and has directed several music videos and live performances for artists including Halsey, Kelly Clarkson, and Hailee Steinfeld. She recently directed and produced a livestream show for Madison Beer.
She's Back to Teaching
Though Vitale says in Dancing with the Devil that she lost all her students in 2018, she's since returned to the classroom. In a Feb. 14 Instagram post, Vitale shared that she's teaching dance at a studio in Orange County — with masks on, of course. "Beyond the work I do as a choreographer, creative director and producer, I am a teacher. There is nothing I love more than helping sculpt, train and inspire young dancers," she wrote.
She Runs Her Own Pasta Business
Like many people during quarantine, Vitale picked up pasta-making as a hobby; she eventually turned it into a small business under the humorously named Only Eat Italian Pastas. Her Instagram says that bags cost $10, and as long as you live in Los Angeles, you can get her fresh pasta delivered right to your door.
If you or someone you know is seeking help for substance use, call the SAMHSA National Helpline at 1-800-662-HELP(4357).