The Best Fiction Podcasts For Book Lovers, From Welcome To Night Vale To The Bite
Lose yourself in a top-notch audio drama.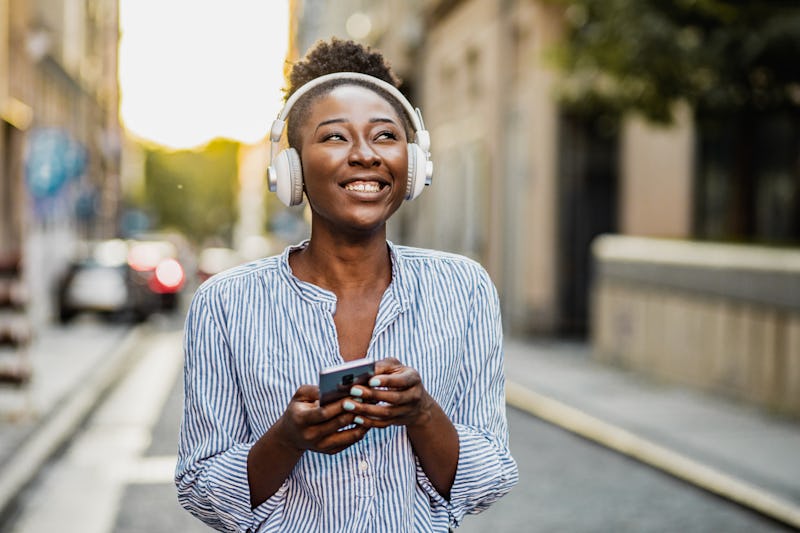 Milko/E+/Getty Images
Looking for a new audio drama to spice up your workout or daily commute? Book lover-approved fiction podcasts are just what you need to add something novel to your culture intake this year.
No matter if you read true crime or rom-coms, horror or fantasy, you'll find something to love on the list below. Many are limited series that have already wrapped, which means they're available for you to listen in full whenever you're ready. Others, including Welcome to Night Vale and Hello from the Magic Tavern, are still going strong years after they first premiered.
Admittedly, the coronavirus pandemic slowed — and, in some cases, stopped — production on some fan-favorite podcasts. Newcomers should take advantage of the chance to catch up on an ongoing series, such as King Falls AM or Wooden Overcoats, before its regularly scheduled programming resumes — and dedicated listeners can seek out new shows to enjoy, while waiting for their faves to return.
Here are the best fiction podcasts book lovers should listen to now: