Florence Pugh Reveals People Were Not Happy When She Joined The MCU
Not everyone was here for the actor's move into the Marvel Cinematic Universe.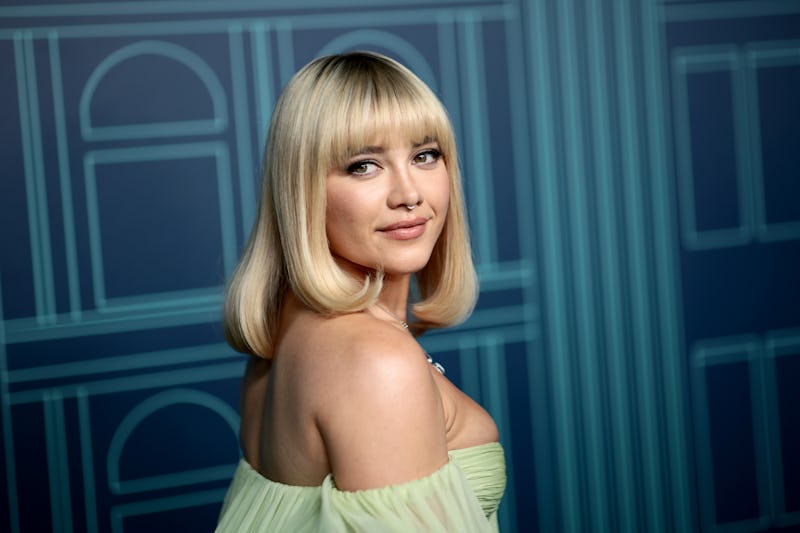 Dimitrios Kambouris/Getty Images Entertainment/Getty Images
With acclaimed performances in Little Women, Don't Worry Darling, and Midsommar, Florence Pugh has quickly become one of the hottest names in Hollywood. In 2021, Pugh also joined the ever-expanding Marvel Cinematic Universe (MCU) when she starred in Black Widow as Yelena Belova. However, speaking in a recent interview, the actor revealed that not everyone was thrilled with her entry into the MCU.
During a May 2023 interview with TIME, Pugh disclosed that many of her colleagues in the sphere of independent film were "p***** off" with her decision to star in a Marvel movie. "So many people in the indie film world were really pissed off at me," she recalled. "They were like, 'Great, now she's gone forever.' And I'm like, no, I'm working as hard as I used to work. I've always done back-to-back movies. It's just people are watching them now. You just have to be a bit more organized with your schedule."
This isn't the first time Pugh has touched upon concerns about her Marvel roles. Speaking previously to Total Film, the Oscar-nominee shared that "lots of people" told her she was "never going to go back to small movies again."
"It always kind of wound me up," Pugh said. "Because I think there's beauty in all types of those films. There's beauty in the massive, epic storylines like Dune, like Marvel, like even Oppenheimer that I did. They're amazing, mega-movies ... I've never, ever only thought that I was going to just do one type of movie. I've always known that I want to dabble in all areas."
As mentioned, Pugh's first Marvel venture arrived in 2021 when she starred opposite Scarlett Johansson in Black Widow. The actor later reprised the role of Yelena Belova in Disney Plus' Hawkeye. Despite people's opinions on her recent career moves, Pugh is also set to star in her third Marvel release alongside the likes of Sebastian Stan, David Harbour, and Julia Louis-Dreyfus in the forthcoming film Thunderbolts.
This article was originally published on