Turns Out George Clooney Is A Huge Fan Of This Classic British Game Show
We would never have expected this.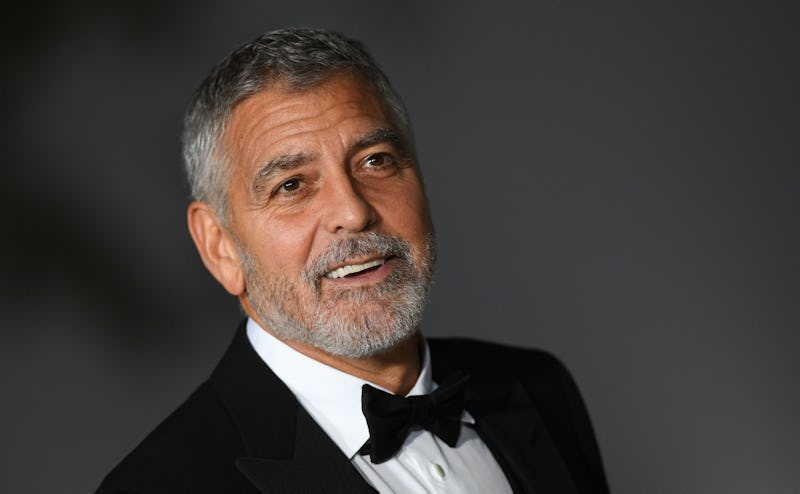 VALERIE MACON/AFP/Getty Images
According to Countdown's resident lexicographer Susie Dent, the long-running British puzzle show has earned itself a seemingly unlikely fan. Dent has held court in Dictionary Corner for over thirty years, and as a veteran Countdown presenter she's worked alongside every single show host in its history, including original host Richard Whiteley and guest host Colin Murray (now set to take over as the show's latest permanent host). Apparently, Whiteley would tell her all about the celebrity guests who enjoyed tuning in, and besides actual royalty, the game show also has a couple of notable fans in Hollywood. Most surprising of all? George Clooney himself.
"Richard always reminded us that the Queen and Queen Mother enjoyed watching us," Dent told Metro. "George Clooney and Bill Murray apparently also tune in," she added.
Fellow co-presenter Rachel Riley also revealed that a Manchester United legend is another dedicated fan of the show, and happens to be her top pick to take on the tough quizzical challenge. "I'm a massive Manchester United fan so there would be no one better than Sir Alex Ferguson," she said. "I know he watches."
The tea-time game show, which involves tough puzzles based on both words and numbers, has something of a cult following with its iconic theme tune and teapot trophies now immortalised in TV history. Though the game show is beloved in the UK, making cameos everywhere from Big Brother to The IT Crowd, it's more surprising to imagine Clooney tuning in from his Lake Como villa or Stateside pad for a bit of afternoon arithmetic.
Still, the actor and director has a track record for revealing slightly unusual hobbies. In a Reddit Ask Me Anything held almost a decade ago, the actor shared his other love: cobbling shoes in his spare time. "I'm a cobbler, I like to make shoes," he wrote.
"Let me just tell you this," he added. "When Daniel Day-Lewis was spending all his time playing Lincoln [in 2012 film Lincoln], I was just fixing shoes. He's spending all the time focused on the hat, and the pipe, and getting into character, and I remained focused — with the overalls and the hammer." Well, Clooney is a man of many hobbies it would seem.