This Gossip Girl Wardrobe Error Has Gone Viral On TikTok
"It's giving Zoom call outfit."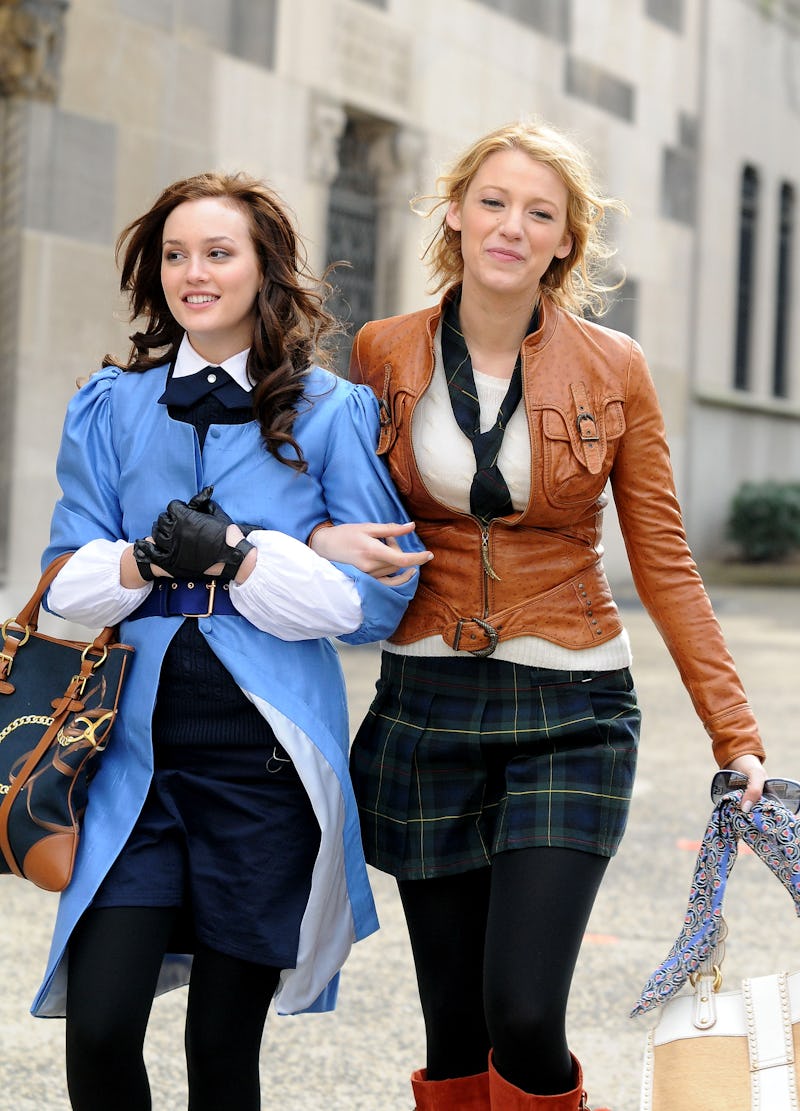 Arnaldo Magnani/Getty Images Entertainment/Getty Images
Reformed bad girl Serena van der Woodsen was many things on Gossip Girl. The Upper East Side's golden girl, unequivocal heartthrob, and, for better or for worse, the CW show's biggest trendsetter. Played by Blake Lively, Serena was a model, muse, and Fashion Week front-row fixture; Her looks were always fashion-forward; And her wardrobe is still relevant in today's TikTok generation, with users scouring the web for her exact designer items 16 years after the show first aired.
Though some outfits were misses on the show (she really once ditched her graduation cap and tied its tassel... in her hair), Serena's styling was always intentional. For the most part.
On TikTok, an eagle-eyed viewer spotted a wardrobe error that made it onto the show. In Season 6, Episode 4, Serena confronts her ex-boyfriend-turned-writer Dan Humphrey at a restaurant to ask if she's included in any of his upcoming writing projects. (Her dirty laundry aired could ruin her already fragile relationship.) In the scene, Serena wears a fitted orange dress that ends above the knees — as seen when she walks out on Dan. But just a few seconds later, when she stops to talk to Georgina Sparks (Michelle Trachtenberg) on the way out, her legs are no longer bare.
On Jan. 23, user blairwaverly posted a TikTok of the clip. When the camera pans just a little farther from Lively, obviously by mistake, she can be seen wearing sweatpants below the dress, pulled up to her knees. "Gossip Girl was so real for letting the whole cast wear sweats and uggs just out of frame," the user wrote on the video. In a span of days, the clip went viral with over 4.1 million views at the time of writing.
The comments section was also pure mayhem. Many said they never noticed the error from the 2012 episode. "I've watched this a zillion times and never noticed this," one commenter wrote. While others defended the comfortable loungewear to keep warm on set, saying, "They spent HOURS on those sets."
Someone else pointed out that it's on-brand for the GG character anyway. "Serena would actually do this," they replied.
And proving that Serena's outfits are still relevant in today's day and age, someone wrote, "It's giving Zoom call outfit."