Stop Everything – A Take That Film Is In The Works
Here's what we know so far about Greatest Days.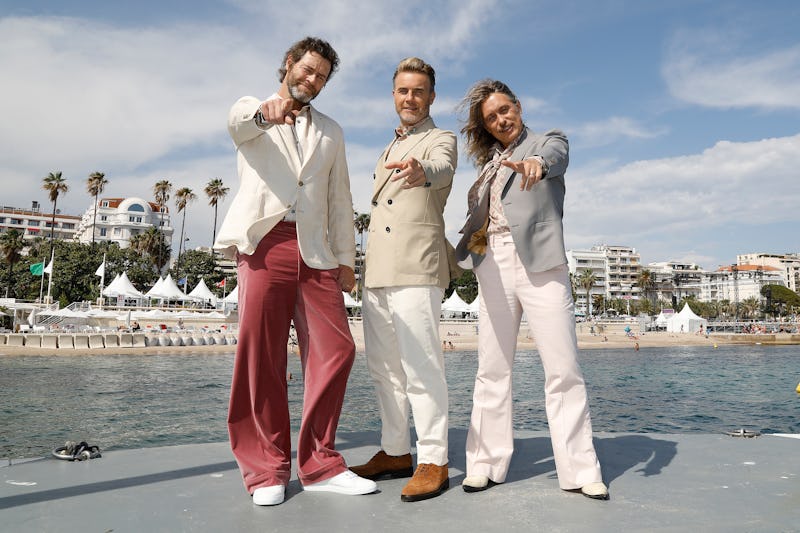 Future Publishing/Future Publishing/Getty Images
Take That fans get ready, because a movie dedicated to the band's success is in the works. Greatest Days, starring comedian Aisling Bea, is based on a West End musical, The Band, inspired by the nostalgic boy band. Per Elysian Film Group's press statement, Bea said she's "ready to Relight My Fire and get singing and dancing in this feel-good joy fest of a movie." Take That, who broke up in 1996 but reunited in 2005, have said, "This is a really exciting time for us! We're really looking forward to working with such a talented and creative team on the film and we're absolutely delighted to have such a brilliant cast on board!" Here's what we know about Greatest Days so far.
Greatest Days Plot
The Greatest Days plot centres on five best friends who have the night of their lives at a concert from their favourite boy band. Twenty-five years later, they are reunited, but their lives have changed in more ways as than they expected. Together, the friends reminisce about their past and discuss their plans for the future.
Take That have said, "Greatest Days is a film dedicated to all those who have supported us throughout the years. It puts a mirror on our audience – it's a celebration of our music but it's literally all about the fans and their friendships."
Filming will take place in London, Lancashire, and Athens.
Greatest Days Cast
Black Mirror's Alice Lowe, The Responder's Amaka Okafor, Serious Black Jumper's Jayde Adams, and The Nativity's Marc Wootton will star alongside Bea in the movie.
Greatest Days Release Date
Unfortunately, all we know for now is that the film is set to be released in 2023. But I will keep you updated as and when more information becomes available.