This Dark Happy Valley Theory Is Staring You Right In The Face
Eagle-eyed fans have come to a damning conclusion involving Tommy Lee Royce.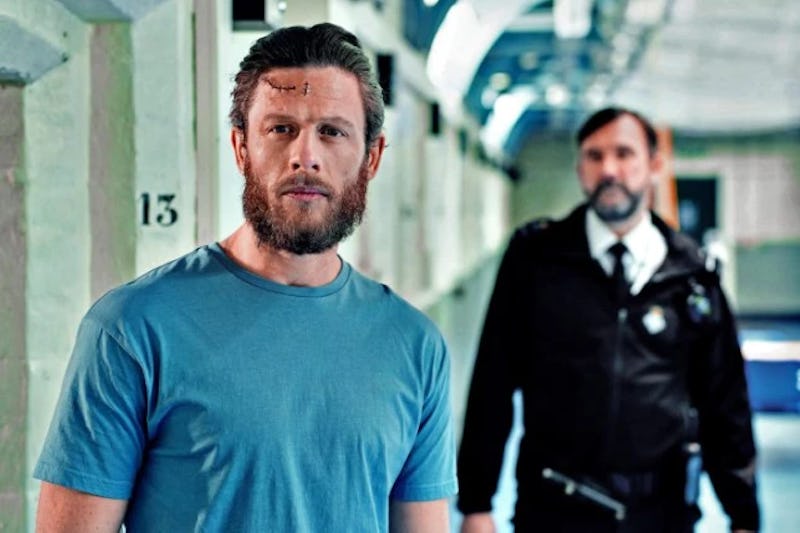 BBC
With only two episodes left of Happy Valley Season 3, there's a lot of drama to contend with. As Catherine predicted, Tommy Lee Royce managed to escape his court hearing and is now on the run, putting the Cawood's in extreme danger. Tommy's next moves are up for debate, but some fans have speculated that a small scene in the first episode may pinpoint exactly where he's headed.
As viewers were reintroduced to Tommy during the premiere of Season 3, he was seen struggling to learn Spanish. This initially seemed like something he was doing to pass the time, but now fans quickly came to the realisation that Tommy will travel to Spain so he can escape the British authorities. However, before Tommy attempts to make that trip, he has unfinished business to settle.
In Season Two, Tommy was adamant that Catherine had killed his mother after she was the first person to find her body. Still holding a vendetta against her, he's progressively gotten closer with his son Ryan during his prison visits. Having invited Ryan to the court appearance from which he escaped from, it seemed as though Tommy was planning on taking Ryan with him as he vaulted the glass dock. But now that he's out and knows where Catherine and Ryan live, he could attempt to kill Catherine and kidnap Ryan and go to Spain. Well, that's what some fans are convinced will happen.
But seeing as Happy Valley's creator Sally Wainwright confirmed that the show will end with a "very big face-to-face showdown," it's unlikely that Tommy will make it out of West Yorkshire. "[It's] the kind of cathartic showdown that people have waited for," she told Radio Times. The magazine also asked viewers who will die in the "remaining episodes," with the overwhelming majority predicting Tommy. We'll just have to wait and see.
This all comes after Happy Valley fans proposed another theory about the show, suggesting that Neil — who is dating Catherine's sister Clare — may be Tommy Lee Royce's dad.