Euphoria Star Angus Cloud's Cause Of Death Revealed
The actor died at home at the age of 25 on July 31.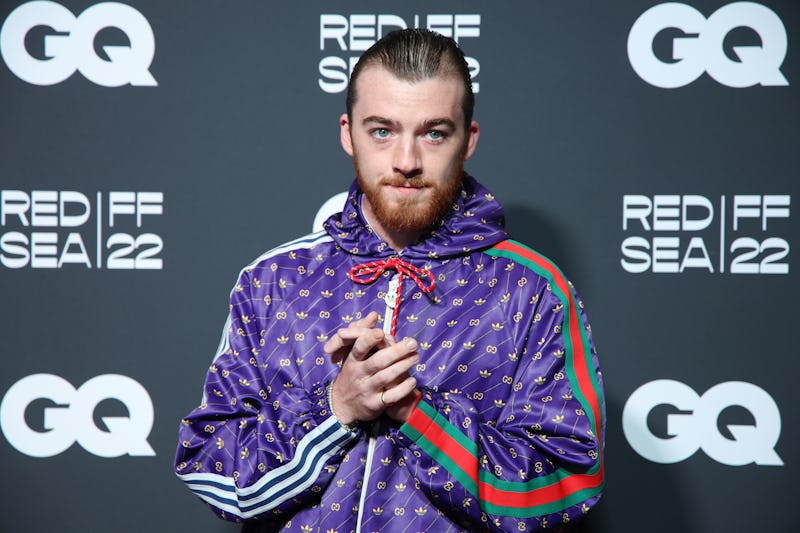 Daniele Venturelli/Getty Images Entertainment/Getty Images
Trigger warning: this article contains mentions of substance use. Euphoria star Angus Cloud's cause of death has been revealed. As per Variety, the actor passed away on July 31 from an accidental overdose, according to the Alameda County Coroner's Office.
The actor's mother, Lisa Cloud, previously spoke out to address social media speculation surrounding her son's cause of death just days after his passing at the age of 25. She posted a statement on Facebook on Aug. 4 that shed light on her son's final day and indicated that Angus did not die by suicide, though she said "social media posts have suggested" as much.
Lisa began by letting followers know that she appreciates their "love for [her] family at this shattered time." She then described Angus' last day as "a joyful one," even though he "was in a deep grief" after recently losing his father to mesothelioma. Recounting how he had been settling into the family home "with intent to stay a while" and help support his sisters and mother, Lisa added, "He did not intend to end his life."
"When we hugged goodnight we said how much we loved each other and he said he would see me in the morning," Lisa added. "I don't know if or what he may have put in his body after that. I only know that he put his head on the desk where he was working on art project's [sic], fell asleep and didn't wake up."
Lisa, who reported a "possible overdose" when she called 911 on July 31, per TMZ, indicated that she didn't any have answers about Angus' cause of death at the time, and didn't rule out the possibility of substance use playing a role. "We may find out that he overdosed accidentally and tragically, but it's abundantly clear that he did not intend to check out of this world," she wrote. Later in the post, she reiterated that message, adding, "Social media posts have suggested his death was intentional. I want you to know that is not the case."
Her statement acknowledged her son's "struggles," and then continued on to find a silver lining: Angus "was given 10 bonus years," as she put it, referencing the serious head injury that he suffered as a teen when he fell into a construction pit. "I broke my skull," Angus explained to Variety in 2022. The damage included bleeding in his brain, and he said he survived because he managed to get home and his mom rushed him to the hospital.
Angus filled his "bonus" time "with creativity and love," his mom wrote, having also noted that he "gave and received so much love and support to and from his tribe." Of his work playing Fezco on Euphoria, Lisa said he was "a lightning rod for his generation and opened up a conversation about compassion, loyalty, acceptance and love."
His co-stars' tributes to him after his death supported that. One of the many who memorialized him on Instagram, Syndney Sweeney wrote, "Angus you were an open soul, with the kindest heart, and you filled every room with laughter. ... You will be missed more than you know, but I'm so blessed to have known you in this lifetime, and I'm sure everyone who has ever met you feels the same."
If you or someone you know is seeking help for substance use, call the SAMHSA National Helpline at 1-800-662-HELP (4357).
If you or someone you know is seeking help for mental health concerns, visit the National Alliance on Mental Illness (NAMI) website, or call 1-800-950-NAMI (6264). For confidential treatment referrals, visit the Substance Abuse and Mental Health Services Administration (SAMHSA) website, or call the National Helpline at 1-800-662-HELP (4357). In an emergency, contact the 988 Suicide & Crisis Lifeline by calling or texting 988, or call 911.
This article was originally published on