How To Stream The Whale
Darren Aronofsky's latest stars Brendan Fraser.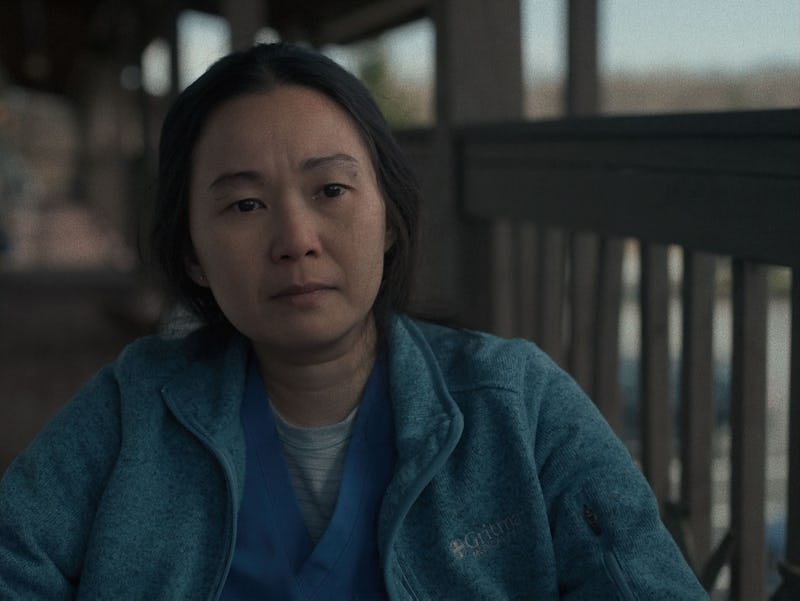 A24
The Whale, directed by Darren Aronofsky and starring Brendan Fraser, earned an eight-minute standing ovation when it debuted at the Venice Film Festival. Though critics' reviews have been more tepid in recent months, the film is still among this year's awards contenders — and it features what's been widely hailed as Fraser's comeback performance.
In an interview with Entertainment Weekly, Fraser addressed this. "Careers go up and down on a valley-and-peak trajectory, but I believe that it's always in the ascendancy," he said."I've never been that far away, is the short answer. Was I away, or was everyone away from me? I'll give you the answer: It doesn't matter. What's important is that, either by design or accident, the amount of time it took for me to arrive at the place where I could faithfully play Charlie [in The Whale] with the dignity, authenticity, and honesty that it demands, may not have been at my disposal had I not gone on that journey."
So, how can you watch Fraser's acclaimed performance at home? Below, how to stream The Whale.
Is The Whale Available to Stream?
At the time of writing, The Whale is only available for purchase on VOD platforms — meaning you'll have to pay $19.99 on Apple TV, Prime Video, YouTube, or Vudu to watch it.
Eventually, the film will become available to rent on those platforms for a lower price — and it'll likely eventually land on a streaming service like HBO Max or Netflix, though A24 has yet to announce where The Whale will make its streaming debut.
What Are Critics Saying About The Whale?
The Whale has certainly generated Oscar buzz, but critics are split on the film. The Observer noted that Fraser's performance is award-worthy, but slammed the script and direction as "overwrought." "Meanwhile, despite The Whale's many imperfections, I urge you to see the transformation of Brendan Fraser."
More controversially, The Whale has been widely criticized for how it handles Charlie's weight. Some have criticized Aronofsky's camera work for seeming to fat-shame Charlie, while others wish that a fat actor had been chosen for the role, instead of having Fraser wear a fat suit. Fraser told NPR that that was not their intention at all. "I wanted to say that The Whale is one specific story about one specific person because not all people who struggle with obesity are going to struggle with it in the same way. Some of the experience that I was able to glean came from working with the Obesity Action Coalition, who are a support and reference group, and the partnership that we had with Dr. Rachel Goldman, an eating disorder specialist and psychiatrist who partnered with us to ensure that we had every best intention to approach the topic with as much sensitivity and empathy as possible. So it became almost a mandate of mine that I took on to bring dignity to this man who would otherwise be overlooked."
This article was originally published on