Yes, You Can Stream To Leslie In The UK Now
The drama earned Oscars recognition following an A-List viral campaign.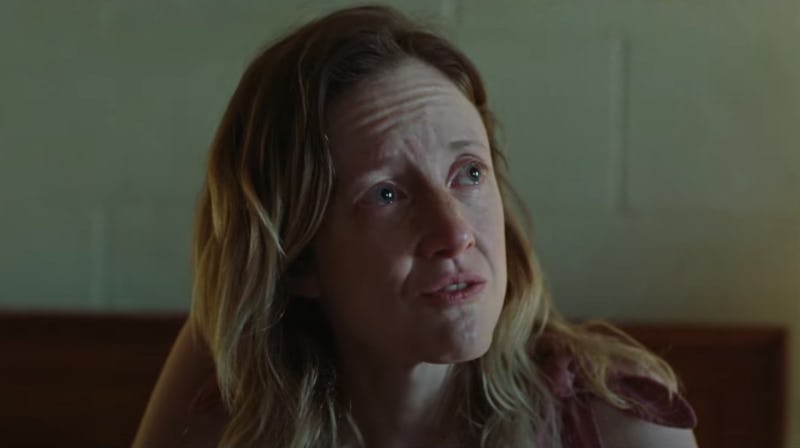 To Leslie / Momentum Pictures / YouTube
On Jan. 24, the nominees for the 95th annual Academy Awards were revealed, with acclaimed releases including Everything Everywhere All At Once, The Banshees Of Inisherin, and All Quiet on the Western Front leading the way in the ceremony's most prestigious categories. One surprise Oscars 2023 nod was Andrea Riseborough's Best Actress nomination for her performance in To Leslie, which received a glowing response from critics upon its release. If you're keen to discover what all the Oscars buzz is about, find out how to watch To Leslie in the UK, below.
Starring alongside the likes of Allison Janney, Marc Maron, Andre Royo, and Owen Teague in the Michael Morris-directed drama, Riseborough portrays the character of Leslie Rowlands: an alcoholic single mother from West Texas who attempts to rebuild her life after winning the lottery and subsequently wasting the money. In the UK, To Leslie is currently available to watch on Amazon Prime Video.
As mentioned, the film earned lead star Riseborough her first Academy Award nomination for Best Actress, joining fellow nominees Cate Blanchett, Ana de Armas, Michelle Williams, and Michelle Yeoh in the 2023 Oscars race.
Speaking to Deadline, the British star said she was "astounded" to learn of her Oscars recognition. "It's such an unexpected ray of light. It was so hard to believe it might ever happen because we really hadn't been in the running for anything else. Even though we had a lot of support, the idea it might actually happen seemed so far away."
As per the Guardian, the film made under £30,000 at the box office in 2022. However, a viral campaign led by a string of fellow actors, including Amy Adams, Jane Fonda, Gwyneth Paltrow, and Jennifer Aniston, among others, called for Riseborough's performance to be formally recognised.