The Michael Jackson Biopic Is Keeping Things In The Family
And Jaafar Jackson will be leading the way.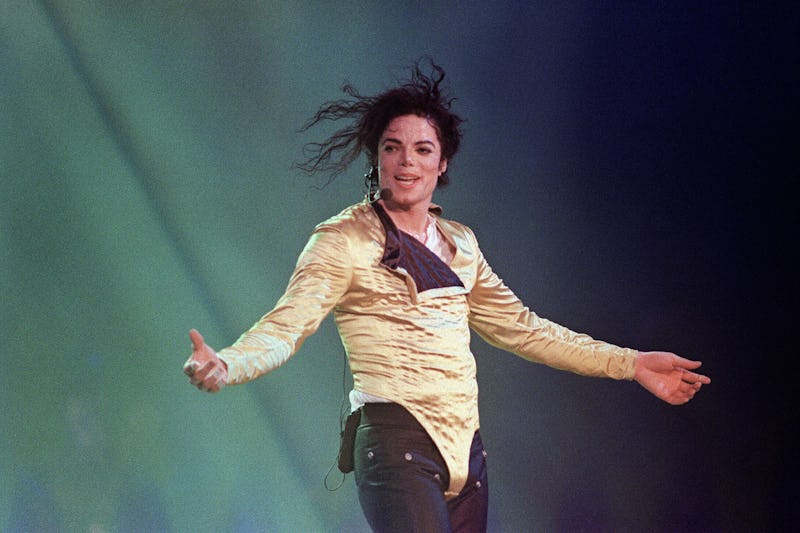 Getty Images/AFP/Stringer
Biopics are seemingly becoming a staple in Hollywood, with Elvis, Bohemian Rhapsody, Rocketman, and I Wanna Dance With Somebody (to name just a few) having hit our screens in recent years. And now Michael Jackson is to receive his own biopic. The film is set to start production this year and one of his own family members will portray him, with Jaafar Jackson becoming the King of Pop. Directed by Antoine Fuqua (Emancipation), the film has already got people talking. But who is Jaafar Jackson and how exactly is he related to Michael?
Born in Los Angeles, Jaafar is the 26-year-old son of Jermaine Jackson (Micheal's older brother), making him Michael's nephew. You may remember Jermaine from Jackson 5, the family pop band that had their heyday in the '70s. The biopic titled Michael will be Jaafar's first major film as an actor, but the 26-year-old is also a singer and dancer, beginning his career aged just 12.
After the announcement, Jaafar took to Instagram to share his thoughts on portraying his uncle in the upcoming film. "I'm humbled and honoured to bring my Uncle Michael's story to life. To all the fans all over the world, I'll see you soon." Alongside the caption, Jaafar posted a picture of him performing one of Michael's famous dance moves. You can follow Jaafar on Instagram at @jafaarjackson where, despite only currently having one post, he has an impressive following of 143k.
Michael died in 2009, at age 50 from a cardiac arrest caused by a fatal combination of drugs. The upcoming film is also being made in cooperation with the Michael Jackson estate, which may influence what is and isn't included in the film. Michael was accused of child molestation charges from the age of 34, leading to court trial in 2005 where a jury found him not guilty on all charges. It's unknown if this will be included in the biopic.
Speaking on Jaafar's portrayal of Michael in the film, producer King said, "I met Jaafar over two years ago and was blown away by the way he organically personifies the spirit and personality of Michael," per The Guardian. And Jaafar's grandmother, Katherine Jackson, has also spoken out about her grandson's new role. The 92-year-old said, "Jaafar embodies my son. It's so wonderful to see him carry on the Jackson legacy of entertainers and performers."