Jake Gyllenhaal Missed Out On A Major Role In The Batman Trilogy
Screenwriter David S. Goyer revealed the news on a podcast earlier this month.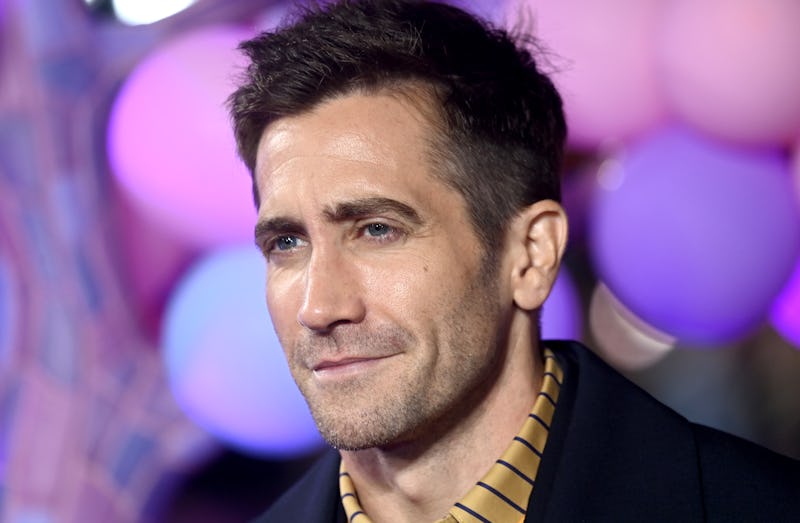 Dave J Hogan/Getty Images Entertainment/Getty Images
When Christian Bale played Batman in Christopher Nolan's Batman trilogy (2005's Batman Begins, 2008's The Dark Knight, and 2012's The Dark Knight Rises), it quickly became one the actor's most acclaimed performances, due in part to the films' critical and commercial successes. But despite the DC superhero (aka Bruce Wayne) being one of Bale's most career-defining roles, the job almost went to someone else entirely.
Earlier this month, screenwriter David S. Goyer, who co-wrote the trilogy, revealed on the Happy Sad Confused podcast that he'd initially championed Jake Gyllenhaal for the role. "There were a number of people who had screen-tested, and I had advocated for Gyllenhaal," Goyer said. "I mean, Gyllenhaal is amazing, Christian Bale is amazing." Host Josh Horowitz went on to ask Goyer if any footage exists of Gyllenhaal portraying the Gotham Guardian, to which he responded, "I believe there is, yes."
Fortunately for Gyllenhaal, he eventually got his superhero movie moment in 2019's Spider-Man: Far From Home. Of course, he wasn't playing the hero in that one — rather, the film's villain, Mysterio.
Elsewhere in the Happy Sad Confused interview, posted on Sept. 21, Goyer shared additional casting details that would have changed the trilogy. For one, other actors were considered for the role Liam Neeson played (the villain Ra's al Ghul), but because Neeson was "a little older," he was a better fit for the job.
Studio bosses also wanted Leonardo DiCaprio in The Dark Knight Rises in an attempt to recreate the success of the late Heath Ledger's Oscar-winning turn as The Joker. "We had all these pitches," Goyer recalled. "I remember at The Dark Knight [premiere], the head of Warner Bros said, 'You gotta do the Riddler. Leo [DiCaprio] as the Riddler.' That's not the way we work — not to take anything away from him."
Ultimately, DiCaprio didn't appear in The Dark Knight Rises (nor did a Riddler character), but he and Nolan would go on to collaborate on the 2010 hit Inception.