James Cameron May Come To Regret His Titanic Door Experiment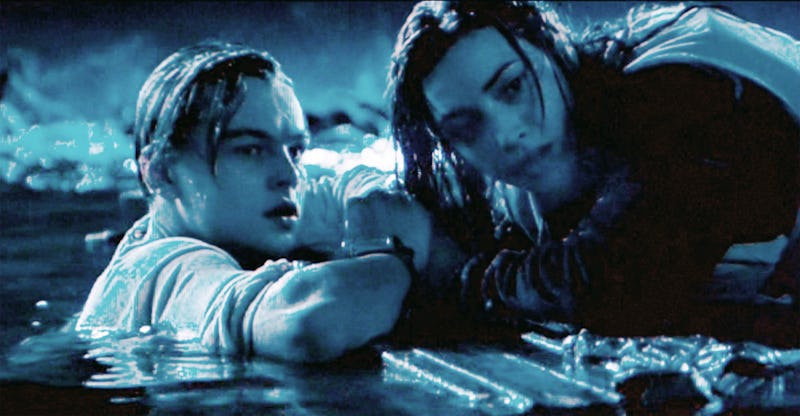 CBS Photo Archive/CBS/Getty Images
If James Cameron thought he was finally going to be let off the hook for letting Jack die in Titanic, he's probably already had his hopes dashed. The director tried to settle the 1997 film's great debate ahead of its 25th anniversary, and it looks like he only proved the naysayers right. A clip from the National Geographic special Titanic: 25 Years Later With James Cameron shows the three-time Oscar winner admitting, after a thorough experiment, that there is a way "Jack might have lived."
The footage debuted on Good Morning America on Wednesday, Feb. 2, and it previews Cameron's quest to "find out once and for all whether Jack could have survived the sinking of Titanic." As fans know, the young artist made it off the ship and into the icy waters with Rose, but he gallantly gave her a spot on a floating door. This allowed her to survive while he succumbed to the freezing temperatures before help arrived. It's a tragic movie moment that has agonized fans for two-and-a-half decades as they — and even Winslet herself — have wondered why Jack couldn't just get on the door with Rose.
Cameron's experiment tested multiple possible scenarios with the help of two stunt people. Most options left one or both "submerged in dangerous levels of freezing water," but one didn't. That one got Jack to "a place where … he just might have made it until the lifeboat got there," as Cameron put it.
Just because there's theoretically a scenario in which Jack could have survived in the water doesn't mean there's any way he could have survived to the end of the movie, though. Cameron has been adamant about that fact over the years. Explaining why Rose didn't make room for Jack during a Vanity Fair interview published in November 2017, he said, "And the answer is very simple because it says on page 147 [of the script] that Jack dies."
The director further explained that Titanic was "about death and separation," and so Jack "had to die." Room or no room on the door, Cameron was always going to do away with his hero. "Had he lived, the ending of the film would have been meaningless," he said.
Still, the issue has long been hotly debated and Cameron previously claimed Jack couldn't have survived. After Discovery's Mythbusters recreated the movie scenario in 2012 and found a possible solution, Cameron told the Daily Beast in January 2017 that "they're full of sh*t." He argued Jack wouldn't have the dexterity or the problem-solving required to carry it out in 28-degree water. Even now in the new clip, he noted, "there's a lot of variables" involved in Jack's fate, probably because he knows he and his Titanic colleagues are still never going to hear the end of this.
When Titanic: 25 Years Later With James Cameron debuts on Feb. 5, he'll likely give viewers another reality check about the character's inevitable death, but at least we can all take some satisfaction in knowing we were right, in a way, about that door all along.