Every Major Moment From Jane & Rafael's Love Story On Jane The Virgin
Remember when he went undercover?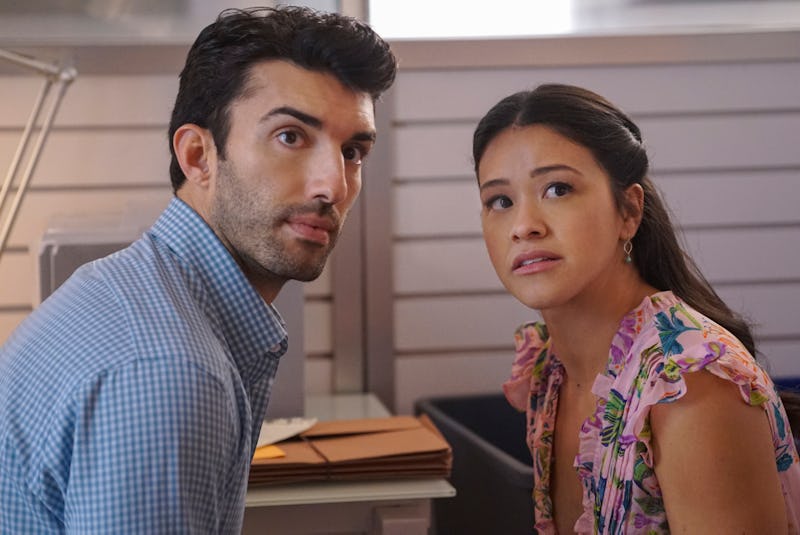 Kevin Estrada/The CW
The Jane the Virgin series finale stunned the world on Jul. 31, 2019, offering Jane and Rafael's long-awaited happy ending after five seasons of romantic fits and starts. Fans were hopeful for Jane getting a satisfying end one way or another, because anything else would be too cruel, right? Jane had been single for four long episodes since she let Michael go earlier on in Season 5 and asked Rafael to take her back. Although he'd been seeing other people, a Jane and Rafael relationship timeline from Jane the Virgin may remind you why this pair was always endgame. Whether you believe it was fate or just Raf's sister's carelessness that brought these two together, Jane and Rafael forever seemed destined for one another. (Sorry, Michael fans.)
Despite Michael returning from the dead, Jane decided she wanted to be with Rafael in "Chapter 88." Unfortunately, he didn't feel the same way and her co-parent began dating other people. However, as this timeline highlights, Jane and Rafael have found their way back to one another through impossible odds before. And they ultimately did once more before their wedding in the series finale.
So take a trip down the memory lane that is their relationship to remember why they belong together — just be careful because it's a bumpy ride.
This article was originally published on