Jennifer Love Hewitt Calls Out Media Sexualization After Framing Britney Spears
"As a 42-year-old woman with a daughter, I definitely look back on it and go, 'Ew.'"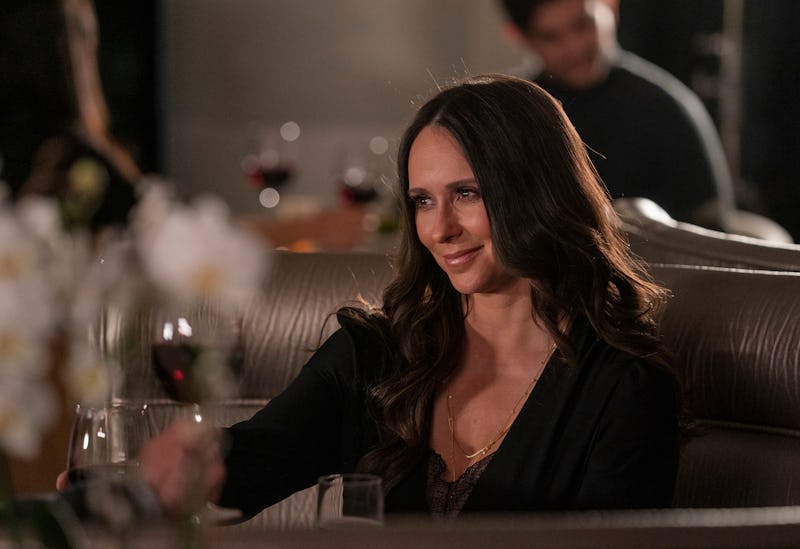 FOX/FOX Image Collection/Getty Images
The New York Times' new documentary on Britney Spears is making everyone reevaluate the media's often sexist and demeaning portrayals of women — even those who didn't even realize how much they'd personally been through it. Jennifer Love Hewitt says Framing Britney Spears made her realize how the media sexualized her, which came to a head while promoting her iconic 2001 rom-com Heartbreakers.
In an interview with Vulture, Hewitt said that watching the documentary about Spears' relationship with the media, especially their focus on the singer's breasts, made her realize how she was treated throughout her film career. The media similarly focused on Hewitt's body, image, and clothing choices, dating back to her 1997 film I Know What You Did Last Summer. "The conversation for a very long time in my career was always about [my body] first — then, 'Oh yeah, you were really great in the movie, too,' later," she said.
Hewitt said she "didn't get" what was wrong with this pattern at first. "At the time that I was going through it, and interviewers were asking what now would be incredibly inappropriate, gross things, it didn't feel that way," she said. "For some reason, in my brain, I was able to just go, 'Okay, well, I guess they wouldn't be asking if it was inappropriate.' But now, as a 42-year-old woman with a daughter, I definitely look back on it and go, 'Ew.'"
Hewitt recalled getting so annoyed that she wore a "Silicone Free" shirt to a press junket, to clear up inevitable questions. When she started promoting Heartbreakers, she began to resent that reporters weren't focusing on her acting skills. "I was disappointed that it was all about body stuff, because I had really worked hard in that movie to do a good job as an actress," she said. "Now that I'm older, I think, 'Gosh, I wish that I had known how inappropriate that was so I could have defended myself somehow or just not answered those questions.' I laughed it off a lot of the time, and I wish maybe I hadn't."
Hewitt is not the first to speak out about the media's treatment of women in light of Framing Britney Spears. In February, Paris Hilton got emotional while speaking about the doc on her This Is Paris podcast, even calling out Sarah Silverman for making inappropriate jokes about her and David Letterman for attempting to "humilate" her during a Late Show interview, when he brought up her prison time after agreeing not to. "It was just very cruel and very mean," she said. "After it ended, I looked at him and said, 'I'm never coming on this show again, you've crossed the line.'" Silverman went on to express remorse for her jokes, and Hilton accepted her apology.
Now, Hewitt is just grateful that young girls are becoming more aware of these patterns and working to combat them. "When I watched that Britney Spears documentary, it hurt my heart a little bit, because I remember in hindsight having that feeling," she said. "I'm really grateful that we're in a time where, hopefully, that narrative is going to change for young girls who are coming up now, and they won't have to have those conversations."