Jodie Turner-Smith Files For Divorce From Joshua Jackson After 3 Years Of Marriage
The actors married in 2019 and share a 3-year-old daughter.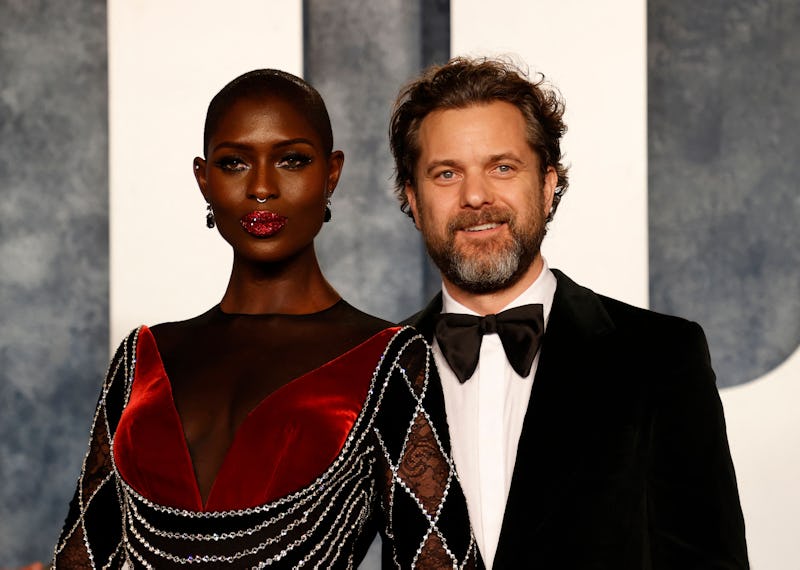 MICHAEL TRAN/AFP/Getty Images
Jodie Turner-Smith and Joshua Jackson are going their separate ways. On Oct. 2, Turner-Smith filed for divorce from the Fatal Attraction star in Los Angeles Superior Court after over three years of marriage, as confirmed by People.
The pair have yet to comment on the filing. (Bustle reached out to the actors' representatives but did not receive an immediate response.)
The two were first linked after they were spotted holding hands in November 2018. Just nine months later, they became Instagram official, and reports revealed they were getting a marriage license in Beverly Hills.
Jackson and Turner-Smith secretly tied the knot sometime before December 2019, when Us Weekly first reported that she was pregnant. They welcomed their first child, a daughter, in April 2020.
The split developed quickly, as Turner-Smith and Jackson were spotted together only a few weeks before the filing. The pair celebrated her 37th birthday by attending a New York event on Sept. 7, and they also stepped out for a J.Crew party during New York Fashion Week.
Turner-Smith has revealed that she met Jackson in 2018 at Usher's 40th birthday party, and they hit it off immediately. "When I first met my husband, we had a one-night stand," she said on Late Night with Seth Meyers in 2021. "We're in a two-, three-year one-night stand now."
In December, the Queen & Slim star reflected on the newfound attention that her relationship with Jackson had brought her in an interview with Bustle.
"When I came onto the scene I was secretly married and I was secretly pregnant," she said. "And that was a story for people. I think a lot of it was because I was married to a white person. And I was married to a white person who has been in the public eye for decades and you know, has been someone that the tabloids like to talk about."
In a separate April interview with Bustle, Jackson opened up about his home life with Turner-Smith, explaining how they always try to stay together while working. "I'm deeply invested in Jodie's career," he said. "Altruistically, because I want to see her shine and achieve the things that she's worked so hard for. But also, selfishly, I think that makes her a happier wife, a happier mom, and just a more fulfilled person."