Joey King Spilled Details About The "Pure Magic" Of Her Wedding
The Kissing Booth star wore four bridal looks and got a famous friend to sing her down the aisle.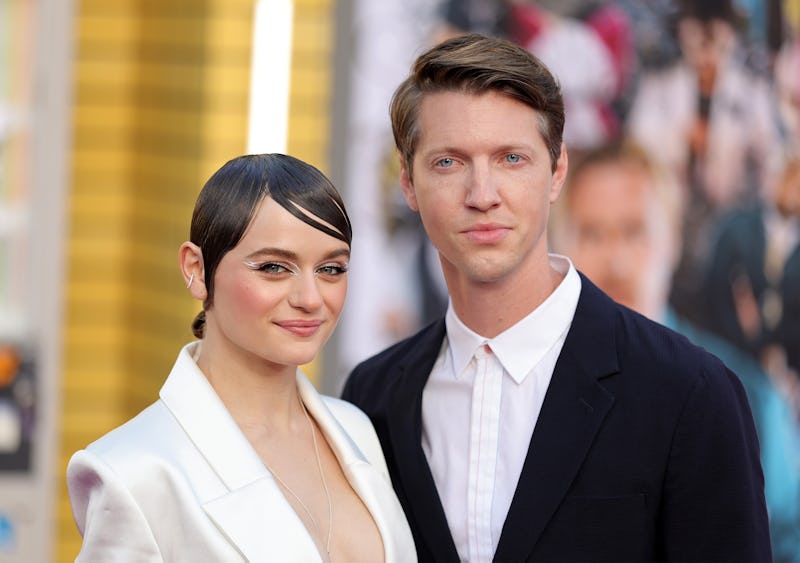 Matt Winkelmeyer/WireImage/Getty Images
Alanis Morissette once sang about rain on your wedding day being "ironic," but Joey King and Steven Piet didn't let a heavy rainfall interfere with the "absolute perfection" of their Sept. 2 nuptials in Mallorca, Spain. The newlyweds shared details about their big day with Vogue and gushed about feeling "perfectly present" and considering themselves "truly the luckiest people."
King, who's known for starring The Kissing Booth movies, and Piet, a director and producer, chose their Spanish island destination because they wanted "something unique and private … that felt grand yet intimate at the same time." That led them to La Fortaleza, an iconic mansion-turned-exclusive hotel that reportedly costs 40,000 euros (about $42,850) for a one-day celebration. And it sounds like they made the most of it: They had an outdoor ceremony against the stunning backdrop, danced until they "looked like [they] had taken showers because [they] were so sweaty," per King, and even jumped into one of the pools during their reception. (King later apologized to Oscar de la Renta team for drenching one of her four bridal looks. Oops.)
The best part for the Act star was seeing their loved ones come together. "We are surrounded by the best people, and seeing them all together was infectiously joyous," King told Vogue. Among their many celebrity guests were Michelle Williams and husband Thomas Kail, Phoebe Dynevor and Cameron Fuller, Sabrina Carpenter, and AnnaSophia Robb.
For her walk down the aisle, King asked for Carpenter to provide the music. "I don't know if I have the words to say what it means to me and Steven that Sabrina sang us down the aisle," she said. "The song we chose was in Swedish.… Sabrina does not speak Swedish…. Sabrina must really love me."
Proving again that she does love King, Carpenter posted several wedding photos with a touching caption on Instagram on Sept. 9. "my wife got married and i wept and wept," she wrote. "i felt so immensely lucky to be part of your special day @joeyking @stevenpiet i love you both dearly!!!! congrats on your love."
The couple's wedding came after three years of dating. King and Piet met in 2019 when she starred in The Act and he was a director and producer. As she told Vogue, she had "a very big crush" on him and asked him out after the wrap party. They started to drop clues that they were dating afterward, including photos from Disneyland in November 2019. He eventually proposed on Feb. 2, 2022, as they announced in Instagram posts a month later.
"I never knew happiness could be so powerful that it can take the air from your lungs, overwhelming every part of you that you can't help but feel your eyes well from the undeniable joy," King wrote, in part. In his post, Piet noted, "You've unlocked a dimension of love in me that I never knew existed."
Now, three years and four bridal looks later, the two are officially husband and wife. "Only in this moment can we discover that which is timeless," Piet captioned a wedding post.