Love Island's Kai Fagan Is Very Clear About What He Doesn't Like
Here's everything you need to know about the Mancunian.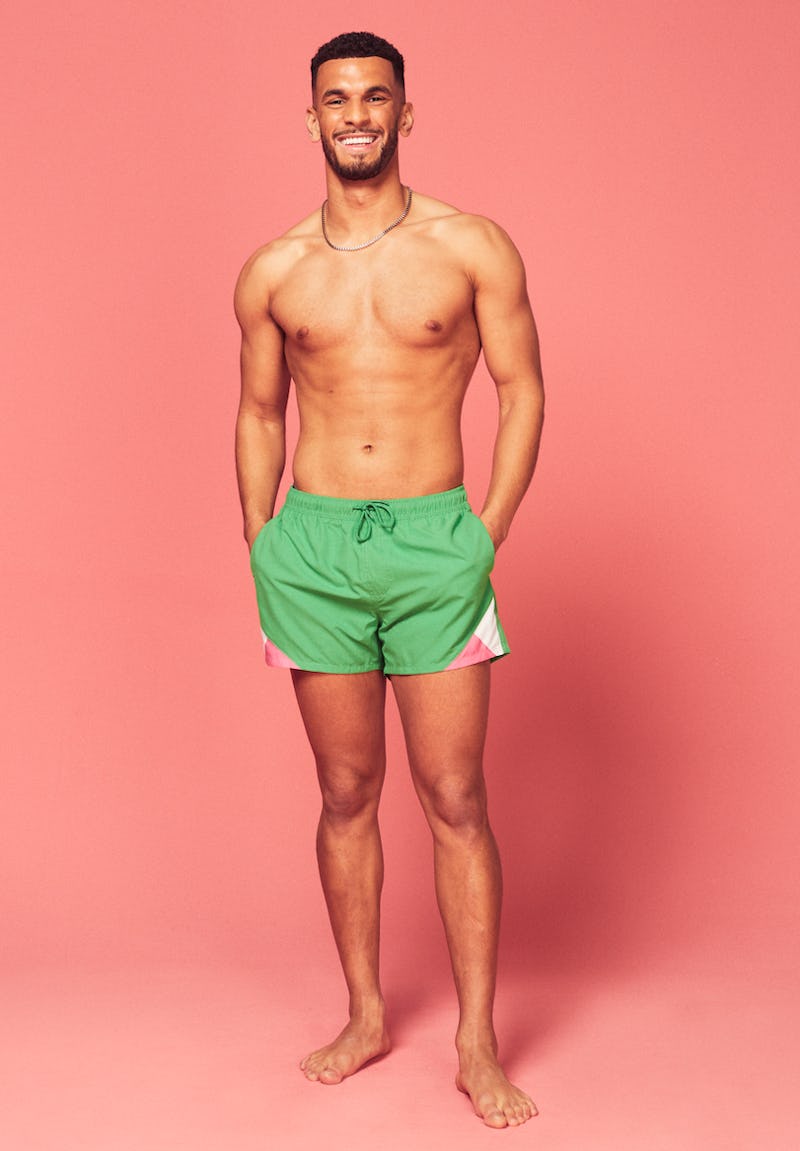 ITV
Along with a brand new South African villa and fresh host Maya Jama, the hotly-anticipated new season of Winter Love Island is finally upon us. Fans were treated to a first look at this year's contestants ahead of entering the villa, including Mancunian Kai Fagan. Kai describes himself as "chilled, caring, very impulsive, and a good guy" and plays semi-professional rugby for Burnage RFC. Technically, he has three different degrees from three different universities, too. And as Kai is also a Jamaican citizen, he's previously played rugby 7s for Jamaica. But what else is there to know about Kai Fagan? Read on to find out more.
What Is Kai Fagan's Job?
Residing in Manchester, 24 year-old Kai currently works as a science and PE teacher. While the Islander couldn't tell his students he's going on Love Island, he knows they are excited. "It's funny though cause the kids are always joking around and telling me I should apply for Love Island, it'll be surreal for me and them to be honest," he tells Bustle adding, "The application process is super secretive so I've only told my line manager and one other colleague at work."
Kai is also positive he wants to work with kids after his time on the show. "In the future, I've never closed the doors on teaching. I still want to work with kids whether that's a mentor role and after the villa I hope to do something very similar," he says.
What Is Kai Fagan's Instagram?
Kai shares regular social media snaps of his seemingly active day-to-day life on Instagram, showcasing his rugby training, nights out with friends, holiday selfies, and more. Unlike other contestants who have a bit of an influencer vibe, Kai's social media is mostly private.
"My Instagram was private for ages. I just used it for friends and family and my Twitter account was a teaching account. I used it to source course material. So I'm okay with the new social media rules, not fussed about getting followers that's not me. The goal of the show is to find love," he tells Bustle. Follow Kai on Instagram here: @kaifagan_
What Else Is There To Know About Kai Fagan?
Although Kai is "single by choice" and has high expectations and is ready to find The One. "I don't feel I should commit to someone unless I'm absolutely buzzing over them, because it's not fair on them," he said ahead of entering the villa, sharing that he likes to "put my friends and family first and spend a lot of time with them."
"I like a girl who's strong minded, intelligent, driven and hardworking," he told Bustle. "I usually go for blonde girls, so from the past seasons – I don't think she was in for long – but Mary Bedford I follow her on Instagram and she's stunning, she looks like she's driven as well."
Kai is just as clear about what he doesn't like in girls. "Having smelly breath is an ick. And I don't like a girl that calls me 'mate' or 'bro' and stuff like that," he revealed to ITV. Kai also believes Love Island is the most "organic" way to meet someone. "I've been in relationships in the past, but have not had a girlfriend for two years now. I'm open to them, that's why I'm going on the show. Even though it's broadcasted, it's the most organic way to get to know them; no phones, no outside world or people, it's just you getting to know each other that's all," he told Bustle.
The teacher is prepared to do what it takes, too. "I am there to meet someone and not just there for a laugh, so I'm okay stepping on people's toes," he told Bustle. "I'm hoping to find love so if someone is genuinely interesting and I feel like we can develop a real connection with them I'll go for it."
This article was originally published on