Keira Knightley Reveals Bend It Like Beckham's "Embarrassing" History
"The idea of the whole thing was sort of ridiculous."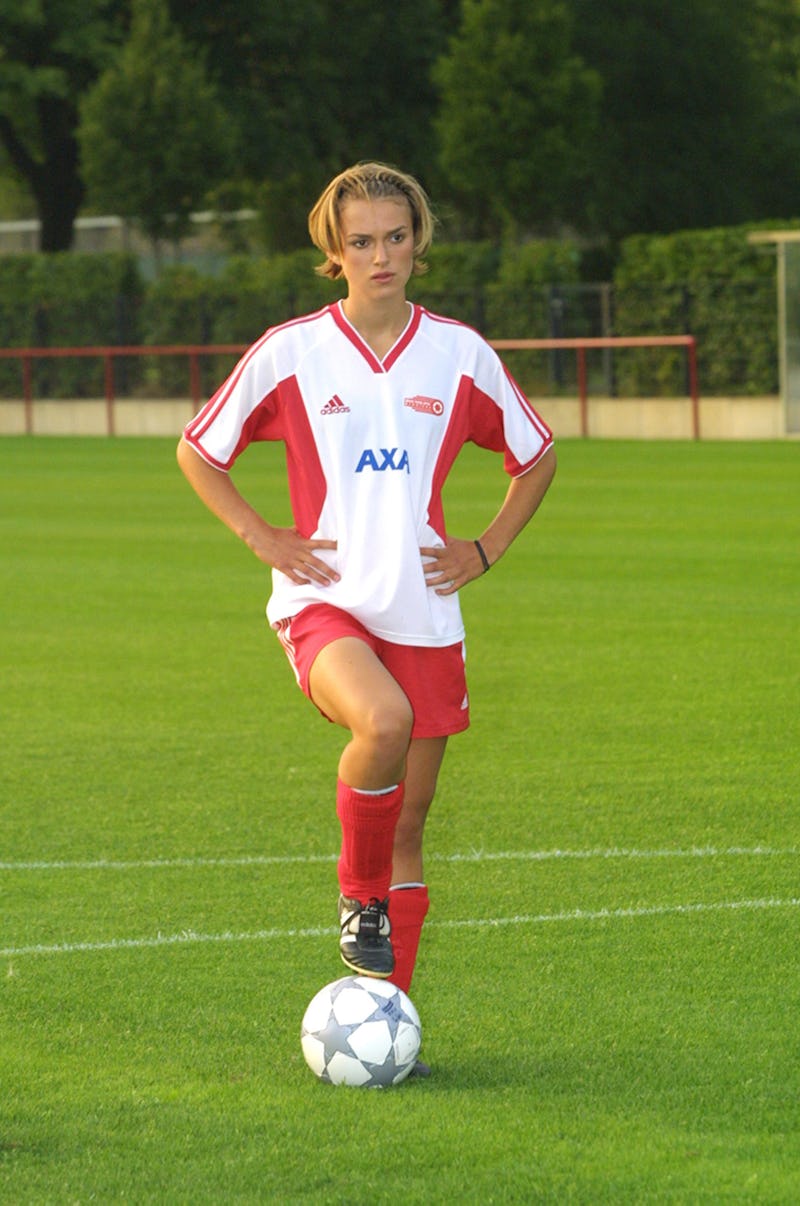 Ronald Siemoneit/Sygma/Getty Images
It's been over twenty years since the release of Bend It Like Beckham, and the film is still at the forefront of Keira Knightley's mind. Yet, despite having fond memories of making the film, the actor recalled the disbelief from her friends at the time regarding its focus on women's football during a recent appearance on The Tonight Show With Jimmy Fallon.
When asked whether she knew Bend It Like Beckham would be as successful as it became, Knightley said that when she told her friends about the movie, they reacted with embarrassment and reassured her that "nobody will see it." She elaborated: "I literally remember telling people that I was doing it, and saying, you know, 'It's called Bend it like Beckham,' and them going, 'Oh, that's really embarrassing.'"
She added that people had told her "nobody will see it," explaining: "It was the idea of it, because you know women's soccer was not as big back then." However, Knightley has had the last laugh, as she revealed that people continue to share their love for the film with her. "You know, if somebody comes up and talks to me about my work, it's that one. It's so loved, it's amazing," she said.
This isn't the first time that Knightley has spoken of the hesitation surrounding the film. Speaking to BAFTA in 2022, she detailed people's exasperation with the film being based around girls' football. Having played football as a child, Knightley drew inspiration from her best friend at school, "who was a brilliant, brilliant, brilliant footballer." But, as the actor explained, "she had to stop at a certain point because she wasn't allowed to play with the boys anymore."
In response, Knightley organised a protest when she was nine years old to let the girls play in their own team. "So all the girls protested across the side [of the football field], and then we were given a girls' football team at primary school." Knightley also gave a speech about sexism in sports at school, highlighting her passion for inclusion. "It was very much a topic that really, really interested me."