Kim Kardashian Is Reportedly Legally Single Now
Here's what that means for her and Kanye West's divorce.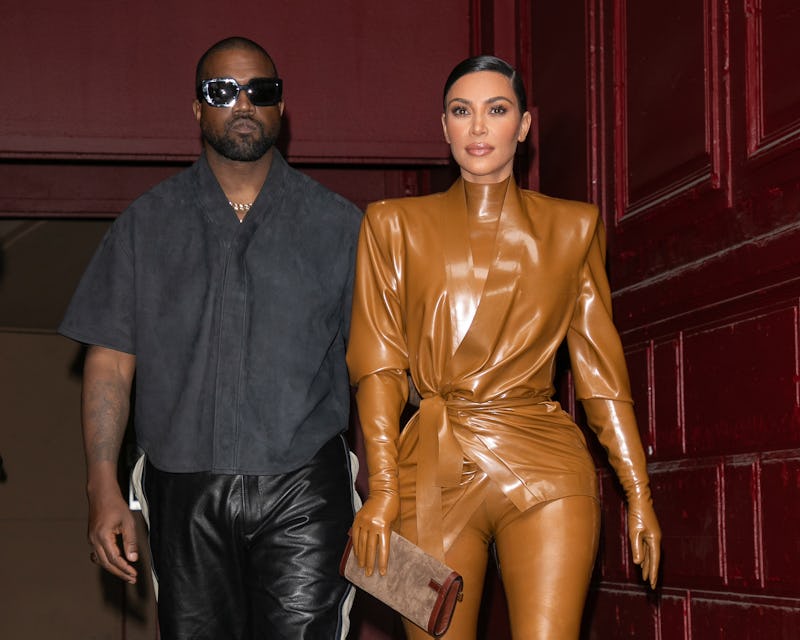 Marc Piasecki/WireImage/Getty Images
More than a year after Kim Kardashian filed for divorce from Kanye West, she reportedly has some good news to celebrate.
Last February, after seven years of marriage, four children, and months of rumored conflict, TMZ reported at the time that Kardashian was requesting joint legal and physical custody of their children, an agreement that West was reportedly "fine with," according to the outlet. Sources claimed that the exes were "committed to co-parenting together" and were "far along in reaching a property settlement agreement." As for their prenuptial agreement, neither Kardashian nor West appeared to contest the terms and their divorce was described as "amicable" by TMZ. "Kim still loves and supports Kanye and wants the best for him and their entire family," a source told Entertainment Tonight at the time.
Of course, things look a little different in 2022. Amid ongoing tension between Kardashian and West (including the latter's animosity toward Kardashian's new partner, Pete Davidson), as well as disagreements about how to parent the children they share, the divorce has not appeared particularly amicable. In fact, in December 2021, Kardashian filed legal documents to become "legally single," according to People — in other words, she did not want to be considered a married woman anymore, requesting that her marital status be considered separately from property and child custody. In February, West's camp claimed Kardashian didn't "provide the protections necessary for an early termination of marital status."
On March 1, 2022, a judge granted that request, according to TMZ and People's report that followed soon after. Additionally, Kardashian's official name is now officially "Kim Kardashian," sans the "West," TMZ reports. West, or Ye, wasn't at the hearing. The decision comes days after the reality star addressed her ex's pushback to the divorce. As Kardashian said in court documents, via Billboard:
Kanye has been putting a lot of misinformation regarding our private family matters and co-parenting on social media which has created emotional distress. I believe that the Court terminating our marital status will help Kanye to accept that our marital relationship is over and to move forward on a better path which will assist us in peacefully co-parenting our children.
So, what does this mean for the former couple? As People points out, the latest legal development was actually a bifurcation hearing. According to the California Courts website, this is when the court grants "a separate trial on the issue of the dissolution of the status of the marriage or domestic partnership apart from other issues." So yes, effectively, Kardashian is single like she wanted to be — but you may still hear about future legal developments between the exes in the future as they wrap up the other details of their divorce.
Naturally, the forefront of Kardashian and West's focus are their kids. "Kim and Kanye's hope for the future is that they can healthily co-parent their children and raise them together without any problems or difficulty and keep their personal lives and any issues out of the public eye for the sake of their little ones and the entire family," a source told ET last year. "The kids have an idea as to what's going on, but Kim tries to keep it light and position the situation as a good thing — that their dad is taking some time to reflect and get healthy and that they will see him soon when he's doing better."
This article was originally published on