Kim Kardashian Reflects On Relationship With Ex Kanye West
The reality star got candid on the On Purpose with Jay Shetty podcast.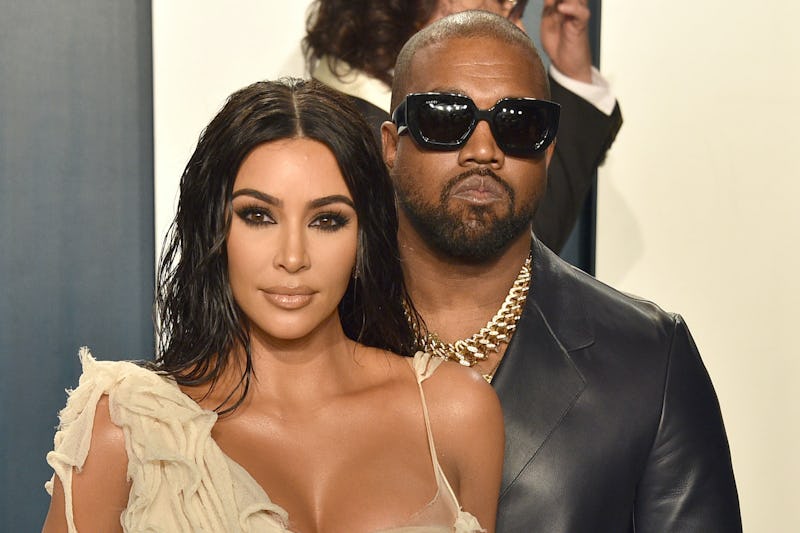 David Crotty/Patrick McMullan/Getty Images
Two years after filing for divorce, Kim Kardashian is reflecting on her relationship with ex-husband Kanye West. During an appearance on the On Purpose with Jay Shetty podcast on May 22, the reality star made it clear that she is in a "very good place," adding that she has learned "you cannot help people that don't want the help." Without naming the famed rapper specifically, Kardashian continued: "You can't force your beliefs and project that on someone that thinks something totally different."
"It's OK to have those different views. It's why the world goes round," she explained. "But if you don't align in the same values and morals and things at your core, then it's OK to realize that this life is so short, and you should go and find the people that do align with what you really believe in." The SKIMS founder reiterated that you "can't really force things upon other people" or "expect them to be where you're at, at your level."
Meanwhile, speaking on the podcast, The Kardashians star also shared her view that ending a relationship doesn't necessarily make it a failure. "Sometimes I feel like people think that if a relationship doesn't work out that it's a failure, but I don't really look at it like that 15 years together, 10 years. That's not a failure. That is so beautiful," she said.
Kardashian and West first began dating in 2012 and eventually tied the knot in 2014. The former couple went on to have four children together (North, Saint, Chicago, and Psalm) before Kardashian filed for divorce in 2021. The pair finalized their divorce in November 2022 after both parties agreed on a settlement that included details around both child care and custody as well as property-related matters.
Both Kardashian and West have since gone on to have high-profile relationships following their divorce, most notably with Saturday Night Live star Pete Davidson and actor and model Julia Fox, respectively.