Lexi From The Ultimatum: Queer Love Might Be "Our Generation's Pam Anderson"
She thinks her younger self would be "so proud" of her journey.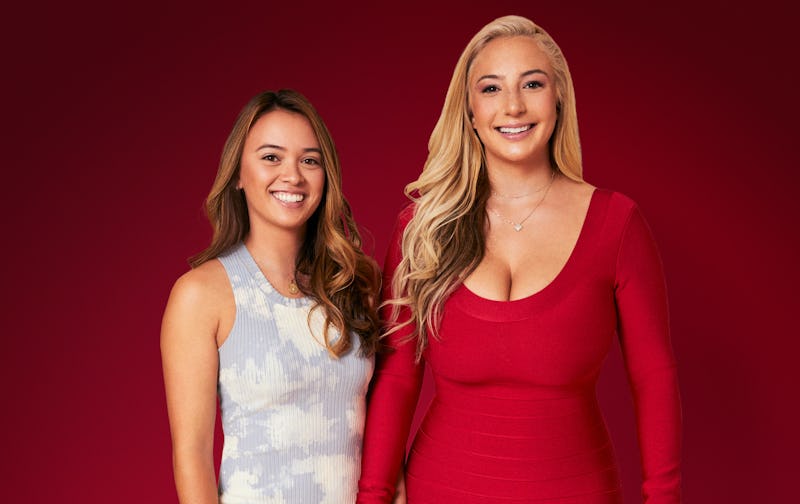 Simone Thompson/Netflix
Upon joining The Ultimatum: Queer Love, Lexi Goldberg was "130% ready" to marry Rae Cheung-Sutton, her girlfriend of three-plus years. They weren't on the same page about taking the next step, though. "My relationship was at a standstill, and I didn't know what to do," Lexi tells Bustle, explaining why she issued the marriage ultimatum and signed up for the Netflix series.
Regardless of the outcome, the significance of being part of the franchise's inaugural all-queer cast wasn't lost on the 25-year-old Los Angeles native. "I get chills every time someone says it. It means everything," she says. "I talk a lot about 'younger Lexi,' and I just think she would be so proud of me. After not being able to figure out my sexuality at an earlier age, she would be like, 'Damn, look at you go.'"
She hopes that viewers "learn more about what it means to witness queer love and that it's not different from other love." As she kicks off her Ultimatum journey, learn more about Lexi, below.
Lexi From The Ultimatum's Job
After graduating from the University of Southern California in 2019 with dual business tax and accounting degrees, Lexi began working at Deloitte, where she specialized in private equity and venture capital. On LinkedIn, she wrote that she wanted to be involved "more on the deals side of tax transactions," so she took on her current job as a mergers and acquisitions consultant at KPMG in Orange County. In addition to attributing her understanding of "the true meaning of perseverance" to earning her black belt in Kempo Karate at age 11, Lexi included previous work experience in debt recovery, sports management, and law.
Lexi From The Ultimatum's Instagram
In her Instagram bio, Lexi, who goes by "Lexi Cayla" on social media, jokes that she was once called "our generation's Pam Anderson." Boasting over 563K followers before her Ultimatum season even began airing on May 24, she often models her favorite bikinis and lingerie. Lexi's Instagram also links to her personal website, where she promotes her OnlyFans account and offers exclusive content.
"I'm exploring what social media means, doing TikToks, and just trying to live an authentic life," Lexi adds. "I feel like I'm coming into my own as to how I want to dress and how I want to present myself to the world. That's been such a cool opportunity because I don't know if I ever did that in coming into my own queerness."
She also shared her coming out story in a July 2020 photo caption. "It was a short three weeks between my realization, first kiss, and outing," Lexi wrote after celebrating LA Pride. "But no matter how much I struggled, the love I feel now surrounded by friends, family, and a girlfriend who has made my life a better place makes me realize that the time spent not out couldn't have been short enough. ... Being proud of who you are is the best damn feeling in the world."