Lindsay Lohan Has Been Charged For Taking Part In An Illegal Crypto Scheme
Along with boxer Jake Paul, singer Ne-Yo, and other celebrities.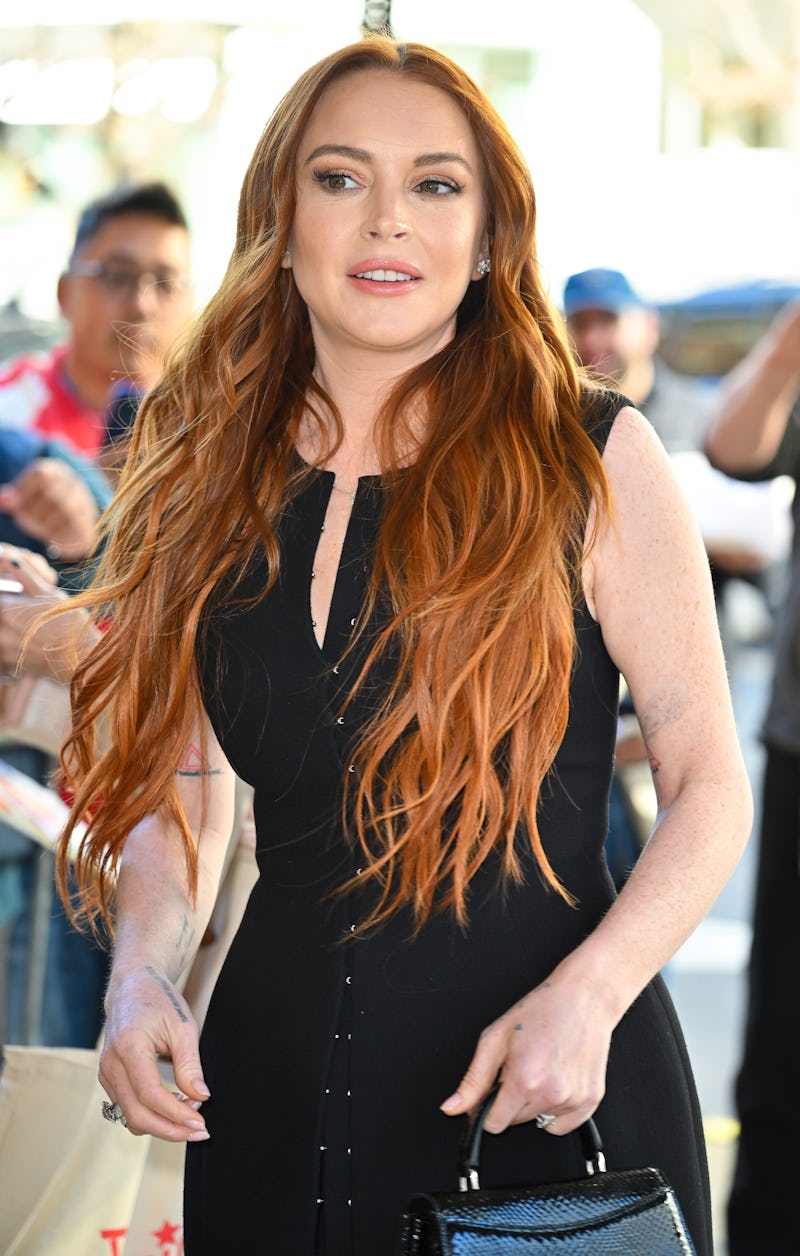 Photo by James Devaney/GC Images
Eight celebrities, including actor Lindsay Lohan and influencer-turned-boxer Jake Paul, have been charged with taking part in an illegal crypto scheme by The US Securities and Exchange Commission. The regulator alleges that the stars used their huge social media followings to promote two unregistered crypto tokens "without disclosing that they were compensated for doing so and the amount of their compensation."
Musicians Soulja Boy, Austin Mahone, Akon, Lil Yachty, and Ne-Yo have also been charged for participating in the same scheme, alongside the porn actor Kendra Lust. The eight celebs posted about two cryptocurrencies – Tronix and BitTorrent – on their accounts.
The SEC also announced changes against the crypto asset entrepreneur Justin Sun, a diplomat for Grenada who owns BitTorrent and founded Tron. The decentralised, open-source blockchain operating system has its own cryptocurrency called Tronix (TRX), while BitTorrent also has a self-titled cryptocurrency (BTT) – these are the two cryptocurrencies the celebrities were promoting.
In a press release, the regulator alleges that "Sun and his companies offered and sold TRX and BTT as investments through multiple unregistered "bounty programs," which directed interested parties to promote the tokens on social media, join and recruit others to Tron-affiliated Telegram and Discord channels, and create BitTorrent accounts in exchange for TRX and BTT distributions". Sun is also accused of market manipulation through "extensive wash trading" – the term for rapidly buying and selling the same thing over and over again to create activity in the marketplace, and the illusion of demand. He's also accused of selling TRX into the secondary market and making $31m (£25.2m) from illegal, unregistered offers and sales.
Aside from Soulja Boy (whose real name is DeAndre Cortez Way) and Mahone, all other celebrities involved have agreed to settle the charge without admitting guilt, according to the SEC, paying out more than $400,000 (£325,504) in total.