Lizzo Has Concerns About The Return Of The Victoria's Secret Fashion Show
"This is a win for inclusivity for inclusivity's sake."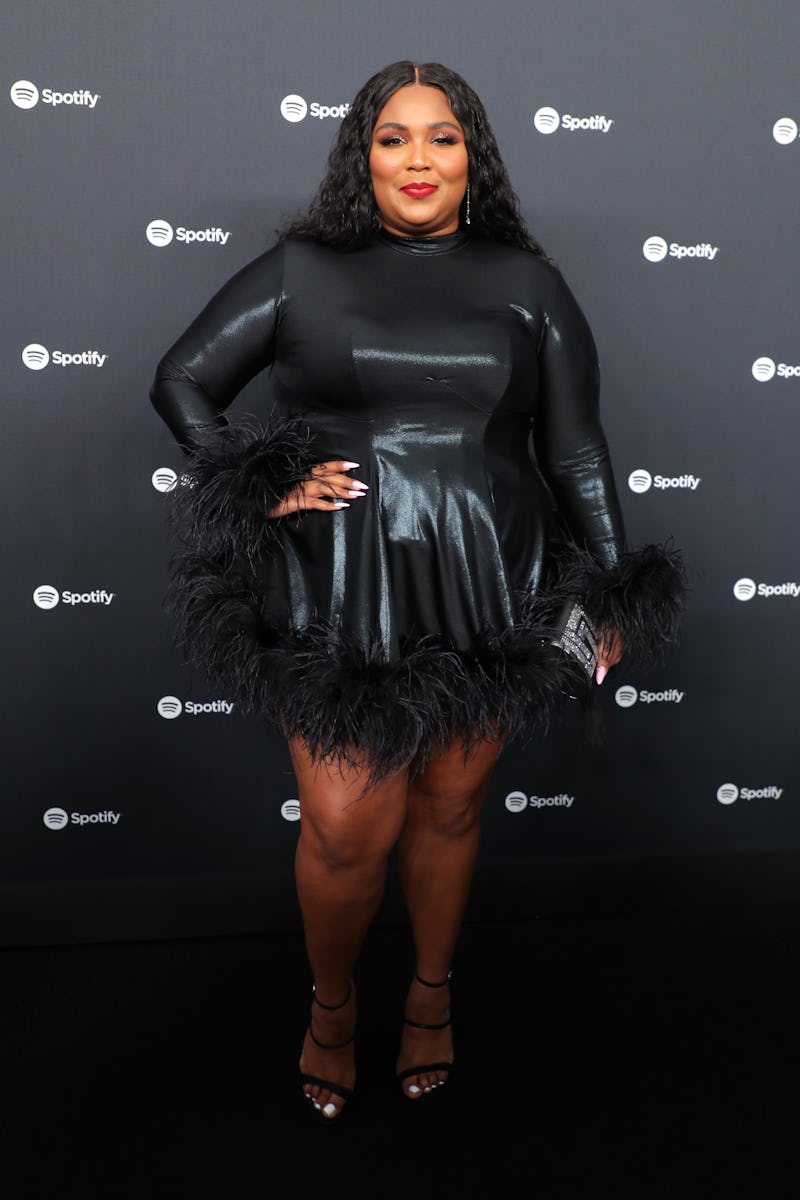 Variety/Penske Media/Getty Images
It's been four years since the Victoria's Secret Fashion Show went defunct, but the once-annual event is set to return later this year. Victoria's Secret & Co. is working on a "new version" of the show, according to Chief Financial Officer Timothy Johnson. Still, some people, including singer and activist Lizzo, have their doubts about the brand's plans.
The four-time Grammy winner's skepticism seems to stem from Victoria's Secret's push to embrace body diversity only in recent years, after the body-positivity movement had already gained steam. "This is a win for inclusivity for inclusivity's sake," Lizzo tweeted. "But if brands start doing this only because they've received backlash then what happens when the 'trends' change again?"
Lizzo went on to wonder about the guiding principles of brands like Victoria's Secret. "Do the CEOs of these companies value true inclusivity? Or do they just value money?" (For its part, Victoria's Secret & Co. states on its corporate website that integrating diversity, equity, and inclusion "into everything we do is not just the right thing to do – but is critical to driving performance and doing well for our associates, customers and communities.")
The "Special" singer has been open about how she feels the body positive movement has been co-opted, appropriated, and commercialized in the past. "I'm glad that this conversation is being included in the mainstream narrative," she told Vogue in her October 2020 cover interview, before noting, "But with everything that goes mainstream, it gets changed."
Victoria's Secret long used skinny models to showcase its clothing and lingerie, even as other brands moved to be more inclusive of size, race, gender, and different abilities. In a November 2018 Vogue interview, the company's chief marketing officer, Ed Razek, stood by including only thin, cis models in the fashion show, with the reasoning that it "is a fantasy"; he also said that critics "skinny-shame" the Angels. His remarks drew backlash and he ultimately stepped down less than a year later as Victoria's Secret went in a new direction.
The company took big steps to rebrand Victoria's Secret in 2021, including replacing the iconic Angels with the VS Collective that June. "When the world was changing, we were too slow to respond," said CEO Martin Waters at the time. "We needed to stop being about what men want and to be about what women want."
A new version of the famous show will give Victoria's Secret & Co. a chance to demonstrate how the brand has evolved. A spokesperson told The Hollywood Reporter the company will continue to "reinforce our commitment to championing women's voices and their unique perspectives." It'll be interesting to see the reaction when the time comes, but so far the details of the show haven't been announced.