18 Great TV Shows You Can Start & Finish Before The End Of Quarantine
From chaotic reality series to classics you now finally have the time to watch.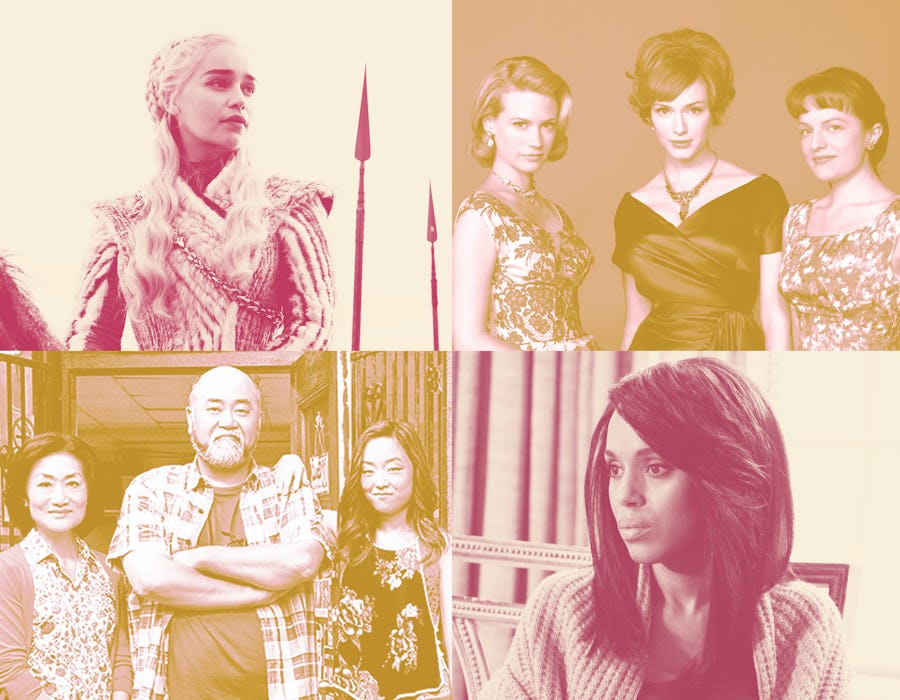 Abc-Tv/HBO/BSkyB, Moviestore/CBC/ITV/Kobal/Shutterstock
Before the pandemic, I never understood the appeal of The Real Housewives. Why would I want to watch a bunch of egregiously rich women argue about salad forks? But as quarantine wore on and I found myself making increasingly uncharacteristic and unhinged choices, I discovered the question I should have been asking myself is, "Why on earth wouldn't I?"
I started with Real Housewives of New York, and though it admittedly took some time to get into, I was soon fully invested in the petty, drunk antics of the Upper East Side's haut monde. It turns out that watching a bunch of grown women scream about bad cabaret makes you feel a lot better about the fact that you can no longer interact with anyone you don't live with. And there is truly nowhere else you will see someone slam their prosthetic leg down on the table in the middle of a ritzy cocktail party.
Eleven months later, I've finished RHONY and The Real Housewives of Beverly Hills and am now making my way through Real Housewives of Atlanta as well as the newly debuted Real Housewives of Salt Lake City (which, and I cannot stress this enough, stars a woman who married her step-grandfather as part of her grandmother's will). So if you're looking to distract yourself from the shred of cardboard holding up American democracy, I highly recommend beginning your own Housewives journey. If that's not your thing (or if you've already watched it all), no problem: Bustle's writers and editors have recommended 18 other shows to get you through the ongoing vaccine rollout and to a (hopefully) restored semblance of normalcy within the next six months. See you on the other side.