Love Is Blind's Lydia Dated Another Cast Member Months Before Filming Began
The geologist wanted a rock on her ring finger.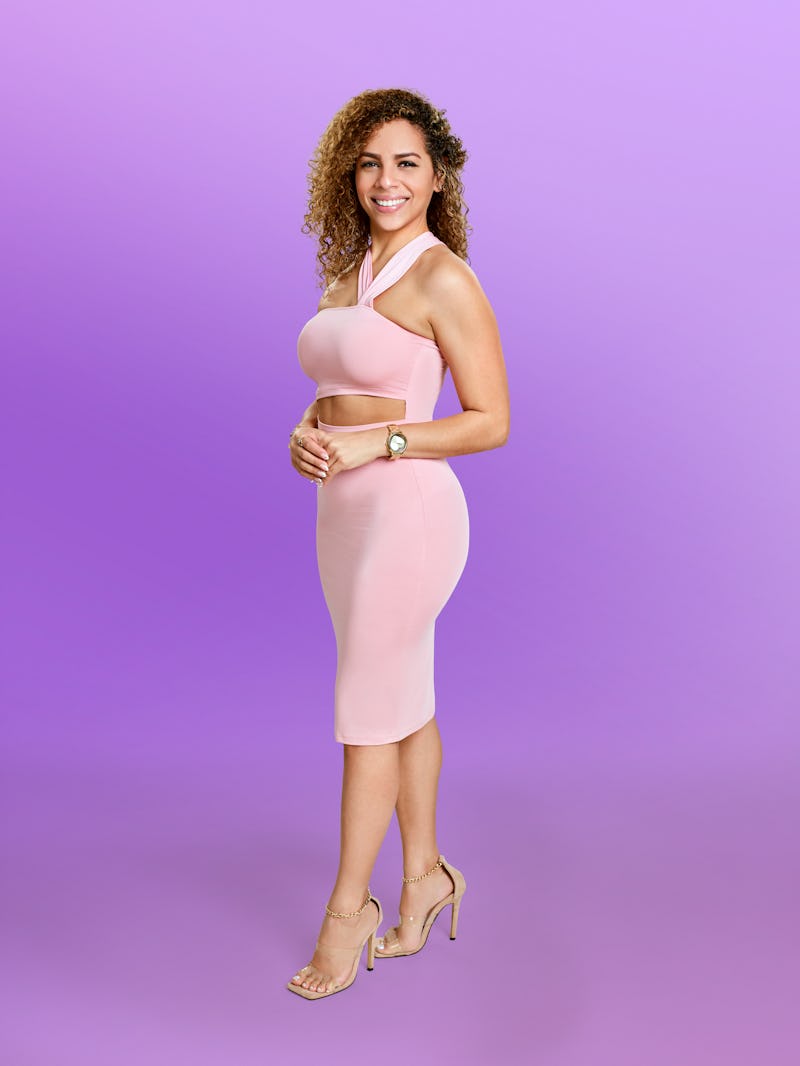 Monty Brinton/Netflix
Love Is Blind Season 5 cast member Lydia Velez Gonzalez has been called "too much" — but she doesn't agree. "I think that I am the right amount of me," she says in the Netflix reality dating series. "I'm a big personality and I love hard. I love to laugh, I love to make jokes, I love to dance, I am loud. I'm from Puerto Rico, so it comes with the territory."
After turning 30, the geologist, now 32, knew she was "emotionally mature enough to be married," as well as exactly the type of partner she was looking for. While her ideal mate is someone who is "tall, dark, and handsome" with a "big personality" and the same ideas about commitment, Lydia's Netflix bio also issues a warning: She has zero patience for men who can't communicate, as the key to her heart is "transparency and emotional maturity."
In the pods, Lydia forms connections with James "Milton" Johnson and Izzy Zapata. But the season's first major twist arrived when Episode 3 revealed she'd dated another cast member, Uche Okoroha — who, by then, was on the verge of proposing to her Love Is Blind BFF, Aaliyah Cosby — months before filming began. By the end of the first batch of episodes, however, she was engaged to Milton, and the trailer hints that they'll at least make it to the altar, though it remains to be seen if they actually got married.
As you watch their journey unfold, here's everything else to know about Lydia.
Lydia's Job
According to her LinkedIn, Lydia earned her undergraduate degree in geology from the University of Puerto Rico-Mayaguez in 2014, followed by a master's degree in environmental management from the University of Maryland Global Campus in December 2019. After relocating from Virginia to Houston, Texas, shortly afterward, she began working in geology as a project manager for Arcadis, a sustainable design, engineering, and consultancy company. After Love Is Blind filming wrapped, Lydia announced in August 2023 that she "started a new position" as a project geologist for Roux, a Houston-based environmental consulting and management firm. "Excited about what is to come!" she wrote on LinkedIn.
Lydia's Instagram
In her Instagram bio, Lydia describes herself as a poetry lover who also appears to enjoy traveling, judging by her photos from places like UK, Mexico, Puerto Rico, Miami, Orlando, and Chicago. Since she finished filming the Netflix series in May 2022, Lydia has only posted solo photos, most of which she captioned with various empowering quotes and song lyrics. Most recently, that has included such messages as "Things only get better from here" on Sept. 13 and "Life is too short to be anything but yourself" in August.
Otherwise, the reality star, who uses her middle name, Arleen, on social media, hasn't offered many clues about her current relationship status or, for that matter, if she and Milton are still together. As of now, the pair don't follow each other on Instagram, although that could be part of an effort to avoid any Love Is Blind Season 5 spoilers.