Love Is Blind's Natalie Claims Shayne Signed Up For Perfect Match While They Were "Still Together"
He had a different version of events.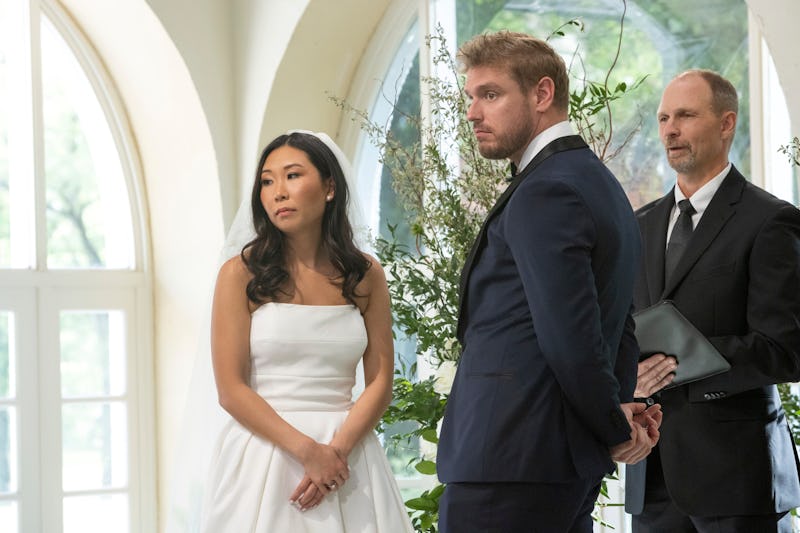 Adrian S. Burrows Sr./Netflix
Love Is Blind Season 2 exes Natalie Lee and Shayne Jansen haven't seen eye to eye much since their would-be wedding on the Netflix reality series. Despite their onscreen split, the pair reconciled after cameras stopped rolling in June 2021, ultimately giving their relationship several more tries. The reality TV stars have different memories of their dating timeline, and that's especially evident now that Netflix announced Shayne's casting on Perfect Match, the streamer's upcoming new crossover Bachelor in Paradise-style dating series, which premieres on Feb. 14.
"I knew about the new dating show back in Sept 2021 because Shayne and I were both approached to apply for it while we were in a relationship (casting didn't know we were together at the time)," Natalie explained in a recent Instagram Story, from which People shared screenshots. "We told each other we declined the opportunity, but I later found out he actually didn't decline and started the casting process in Nov 2021 without my knowledge at the time, while we were still together."
Clarifying that they split that same November, Natalie claimed that Shayne texted her "numerous times" from the Perfect Match set. "He wanted to leave midway through filming because he still had feelings for me after we saw each other for [the] first time since our breakup at the reunion show taping," she continued, adding that her ex asked for her support "as he struggled through online hate." According to Natalie, they spoke after Perfect Match filming wrapped, but she decided not to reconcile with him.
Shayne, for his part, told a different story while responding to Natalie's social media claims and posted some receipts to support his case. The real estate shared screenshots of texts he said Natalie sent him, in which she wrote, "I really want you to enjoy life because this show for you is once in a lifetime opportunity," encouraging him not to give up on it because of her or Love is Blind. His reply? "I love you more than anything."
As Shayne wrote in his own Instagram Stories post, "Obviously with the new show coming out I figured 'someone' would try to once again destroy my character for personal gain. I have tried to move on numerous times but this keeps resurfacing and I have boundaries." He went on to explain that he'd stepped away from the spotlight to take care of his mom, who died in October 2022, concluding, "For someone to talk about me negatively shortly after my mom passed. I'm just done."