Brenda Song & Macaulay Culkin's Relationship Timeline Includes 2 Babies Now
They secretly welcomed their second child in 2022, which the public just learned about in March 2023.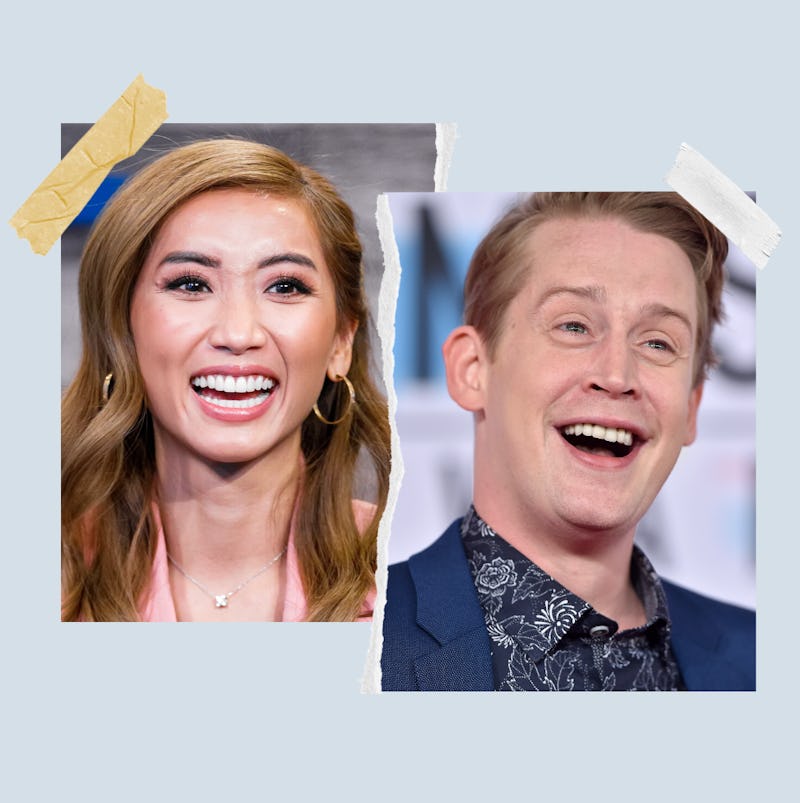 Rich Polk/Axelle/Bauer-Griffin/FilmMagic/Getty Images
For a time, Macaulay Culkin and Brenda Song stood out as two of the biggest child stars in Hollywood. Culkin is remembered as one of the most famous child actors ever, as his roles in films like Home Alone and My Girl made him a household figure. Song is one of the most successful Disney Channel talents, as fans loved her in The Suite Life of Zack & Cody, The Suite Life on Deck, and the film Wendy Wu: Homecoming Warrior. Both stars still act in popular shows like Dollface and American Horror Story, and offscreen, they're in a low-key but long-term relationship.
Culkin and Song have been together for more than four years, traveling the world as a couple and working together. Now, the couple is engaged and working hard to be the best parents they can, even secretly had a second babywhile planning their wedding in 2023.After facing some ups and downs, the future looks bright for the two.
Here's everything we know about Culkin and Song's relationship, including their sons' names.
June 2017: They Met On Set
By the time they met, both Culkin and Song had become household names before opting to stick to smaller, more indie projects. They were both cast in the film Changeland, which was written and directed by funnyman Seth Green. They met while filming the movie in Thailand in 2017. Once the movie came out in 2019, the pair had been together for two years. Song remembers the project fondly, once saying, "It was the best decision I ever made because I met my boyfriend and then we spent a lot of time traveling. I'd never really done that."
This is the story the two usually share, but in an interview with Bustle, Song admitted that they actually met before Changeland. "The funny thing is I actually met him almost nine years ago, but I didn't remember meeting him," the actor revealed. "I was doing a show with a mutual friend of ours and he came to the set, which I don't remember."
July 2017: Their First Date
Just weeks after they met, the actors were spotted together for the first time at dinner. Culkin and Song were snapped by paparazzi at Craig's, a popular restaurant in Los Angeles.
September 2017: Holding Hands
A few months after they dined together, they were seen again, this time at Knott's Berry Farm, a popular theme park in Buena Park, Calif. The pair were in attendance for the annual celebrity night, and they were reportedly on a double date with Green and his wife, actor Clare Grant. While no photos surfaced, several people who were there say they saw the stars holding hands.
November 2017: A Trip To Paris
As 2017 came to a close, Culkin and his The Social Network actor beau jetted off to Paris, France. While there, they had dinner with Paris Jackson, the daughter of late pop superstar Michael Jackson. Culkin is Jackson's godfather, as he had a close relationship with her father during his lifetime. While in the city of lights, Culkin and Song took in the sights and did some shopping. According to Song, Culkin lived in the French capital for some time, which apparently impressed and intrigued her.
August & September 2018: Opening Up
Throughout their adult lives, both Culkin and Song have remained largely quiet about personal matters. This desire for privacy is seemingly borne out of growing up in the public eye and in front of cameras, which is an experience they share. In mid-2018, the actors began to open up about their love, which until that point had only been speculated about.
Culkin went first, jokingly discussing his desire to start a family with his girlfriend, while appearing on The Joe Rogan Experience podcast. "I'm probably going to put some babies in her in a little bit," the star said. "I mean, we've definitely been practicing."
A month later, Song spoke with a reporter from Us Weekly while attending a Stand Up To Cancer event in Santa Monica, Calif. While admitting she usually doesn't share details from her personal life, the 100 Deeds for Eddie McDowd talent revealed delightfully that "everything's wonderful and I'm happy."
June & December 2019: Cats
Culkin and Song decided to see how they'd fare caring for animals before they became parents. After heading to CatCon and playing with some adorable kittens, the actors brought home Santa Claws, the "newest member" of their growing family and a Christmas present from him to her. The feline wouldn't be the only addition to their brood, as they eventually ended up with a dog, a fish, and a parrot.
February 2020: Daddy Thoughts
In a surprisingly candid feature for Esquire, Culkin once again shared that he was eager to become a father and that he and his love were trying to conceive. "W''re figuring it out, making the timing work," the Home Alone actor admitted, highlighting the fact that many couples aren't able to immediately make a baby. By the time the issue went to newsstands, they were living together.
August 2020: A Milestone Birthday
On Culkin's 40th birthday, Song took to Instagram to wish her love a happy day, sharing a sweet picture of the pair in matching red plaid outfits. "I could sit here and write endlessly about how wonderful, kind, loving, genuine, loyal, honest, brilliant and hilarious you are, and how grateful I am that I get to share and do this life thing with you," Song wrote. "But firstly, that would take me an eternity and secondly, you won't even see this because you don't ever use Instagram."
The birthday boy tweeted: "Hey guys, wanna feel old? I'm 40. You're welcome." The post went on to rack up more than 3 million likes, becoming one of the top 10 most-loved tweets ever.
April 2021: Their First Child
A few months into 2021 and after years of opening talking about their desire to become parents, Song and Culkin welcomed their first child. On April 5, Dakota Song Culkin was born. The couple's son was named after Culkin's late sister Dakota, who passed away in a traffic accident in 2008.
January 2022: They're Engaged
Nine months after they became mother and father, Song and Culkin made their relationship even more official. On Jan. 24, the former Suite Life of Zack & Cody actor was spotted with a large ring on her finger while out in Los Angeles. Just a day later, People confirmed that they are engaged to be married. Details surrounding the proposal and any marriage plans are being kept under wraps.
January 2022: Parenting Stresses & Tips
Though Song and Culkin are usually private people, they occasionally let the world into their personal lives. Song recently spoke to The Cut about her first nine months of being a mom, sharing how they struggle at times like most parents, but they find ways to make it work.
"My fiancé and I are very hands-on," Song said. "We don't have a nanny, but my mom has been here with us since my son was born. [Our son Dakota is] 9 months old now. When I was working, my mom would bring him to set so I could breastfeed and see him during the day. People tell you a lot about labor and pregnancy, but not about the fourth trimester. To my girlfriends that are pregnant I say, make sure you have help. Because your instinct is to want to do it all and you physically can't."
Song admitted that it's been stressful, but through it all, she and Culkin still have moments to themselves. The star shared that, every night, they "get into bed and chat about our days and the next day. It calms me. It sounds small, but I cherish it. It's nice to wind down with someone you love."
April 2022: Dakota's First Birthday
On April 8, Song and Culkin celebrated their son Dakota's first birthday with a Sesame Street-themed party at the Sesame Place park in San Diego, complete with an appearance from Elmo, who the couple happily posed with. "They made a little boy's dreams come true. And my son also had a great time," Culkin quipped in his Instagram post.
September 2022: Wedding Planning
While the couple hasn't gotten married just yet, Song is in the middle of planning their big day. The actor launched her own wedding collection with Amazon Handmade in September 2022 to make the process easier and told PEOPLE about some of the sentimental items she had made for the occasion, including a gold bar bracelet with Culkin's name on it. "I have one that is similar that I can put my son's name on it which is really special," she adds.
November 2022: A Star Wars Ad
Given Song's status as a Disney icon and the couple's love of all things nerdy and nostalgic, it's no surprise that they're both Star Wars fans, which they proved by teaming up for a holiday shopping ad. In a video posted to both of their Instagram accounts, Song and Culkin are awakened by their 1-year-old son and debate whose turn it is to check on him by playing a round of rock-paper-scissors-light saber, complete with Star Wars pajamas and quotes. "But Mack, you are the father!" she tells him, effectively winning the game.
March 2023: Their Second Child
When Dakota started crying in that Star Wars ad in November, fans had no clue that the couple was already expecting Baby No. 2. Song and Culkin secretly welcomed their second child before Christmas 2022 but kept it hidden for over three months, until Us Weekly reported in March 2023 that they had another son. The parents reportedly named their second son Carson, though they have yet to confirm or comment on the new arrival.
This article was originally published on