Martha Stewart Laughs Off Criticism About Her Sports Illustrated Swimsuit Cover
The 81-year-old homemaker has made history as SI's oldest Swimsuit Issue cover model.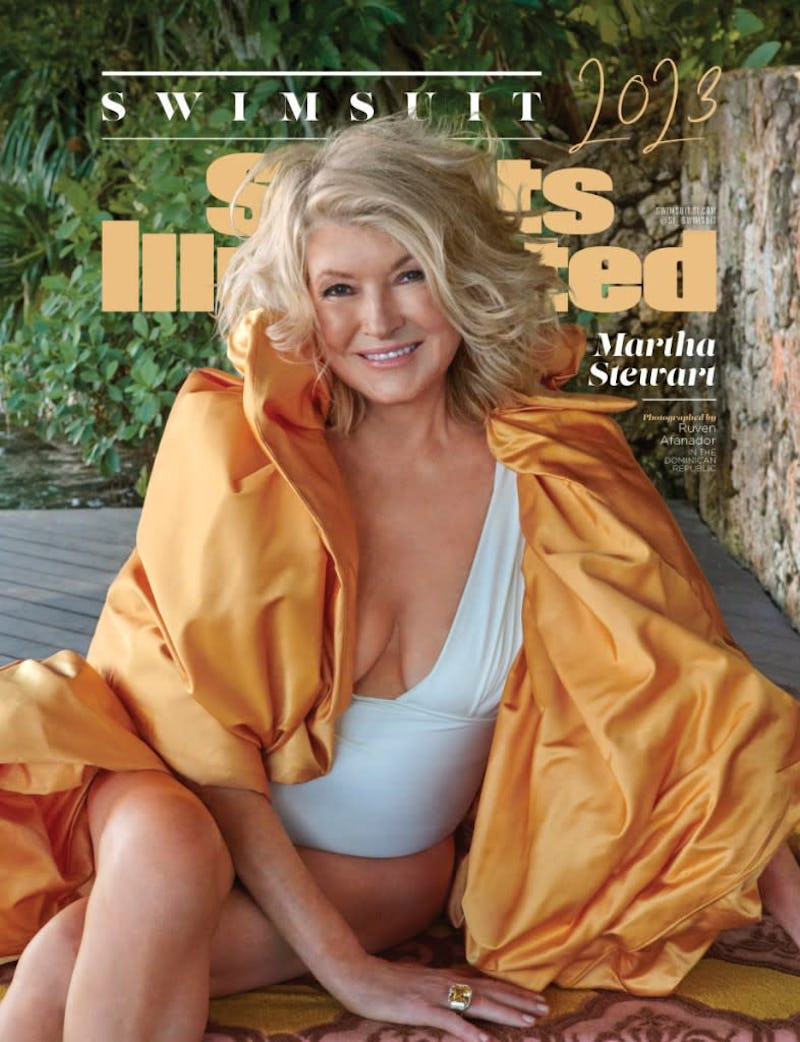 Martha Stewart / Sports Illustrated
Martha Stewart has made history as Sports Illustrated's oldest swimsuit model. As revealed on May 16, the famous homemaker has graced the cover of their annual Swimsuit Issue at a fabulous 81 years old — and she won't tolerate any wrong claims about how she still looks that good. In a new interview, Stewart reacted to critics of her cover, laughing off accusations of Photoshop and even plastic surgery in a way that only she can.
Speaking to Variety, Stewart proclaimed that she's "had absolutely no plastic surgery whatsoever" and proceeded to explain how she takes care of herself. "I have very healthy, good hair," she said. "I drink green juice every day. I take my vitamins. I eat very healthfully. I have very good skin doctors. I'm very careful in the sun. I wear hats and I wear sunblock every single day." However, she does get the occasional filler treatment. "Every now and then there are certain fillers that I can do for a little line here or there, but I hate Botox," she said. "It's a weird thing for me. I really and truly don't do a lot."
Stewart also responded to people proclaiming that the photos were heavily retouched, praising how the opposite actually happened. "There are only a few naysayers saying, 'The pictures are over-retouched.' But they're not," she said. "They are incredibly accurate pictures. I was really pleased that there was not much airbrushing."
Stewart's cover is actually a return to her roots. Before she made her name from cookbooks and home entertaining, she was a model in her 20s working with legendary photographers like Richard Avedon and appearing in campaigns for the likes of Chanel. But according to her, she didn't land any covers back then. "When I was a model and posing all the time in bathing suits and sporty sexy things, that's the time I should have been on the cover," she said to Variety. "But I wasn't $75-an-hour model then. I was only a $50- and $60-an-hour model."
Aside from some vocal critics, the reception to the former model's Swimsuit Issue debut has been rapturous, with even celebs like Maria Shriver and supermodels like Tyra Banks gushing about the cover. "This!!! 81 years of WOW!" Banks wrote in an Instagram post. "I'm beyond obsessed with this @si_swimsuit cover, @marthastewart48!"
Naturally, Twitter was stunned as well and made their feelings known.
Clearly, Stewart's cover is grown-up goals.