Scientist Dr. Maggie Aderin-Pocock Has Been Honoured With Her Own Barbie
"I hope my doll will remind girls that anything is possible."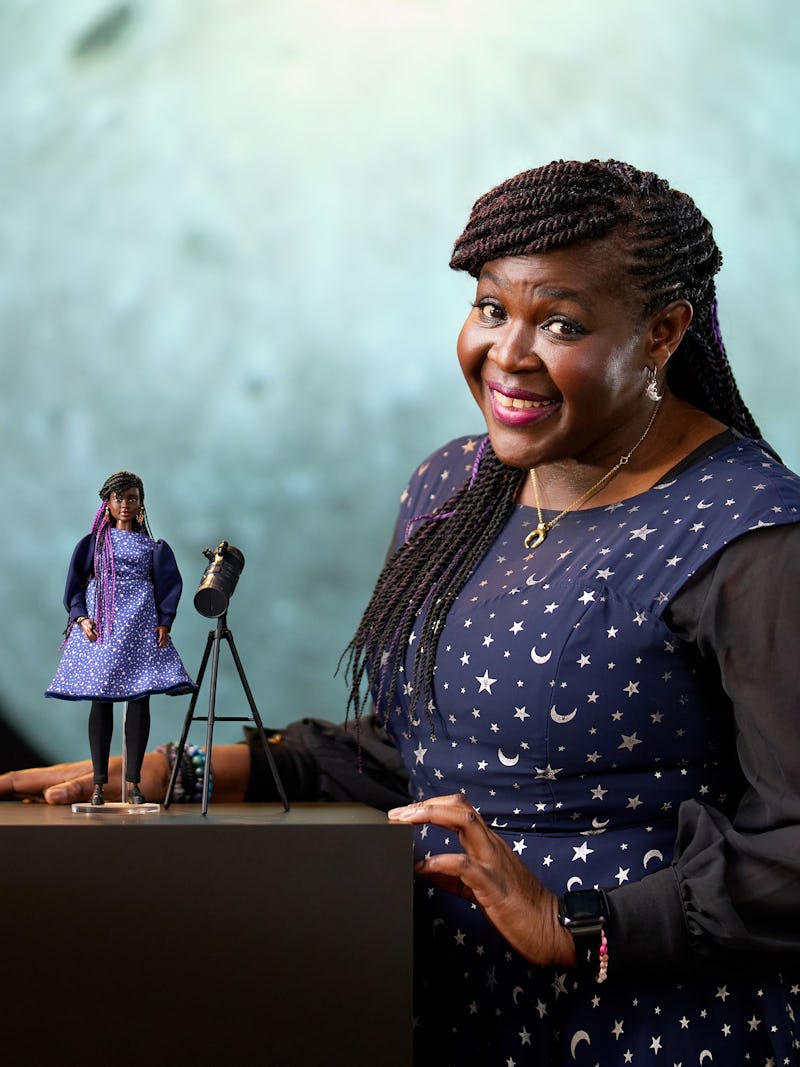 Michael Bowles/Shutterstock
Ahead of British Science Week starting on March 10 and International Women's Day on March 8, Mattel has recognised eight women who are "trailblazers" in their field. One such figure is space scientist and educator Dr. Maggie Aderin-Pocock, also known for presenting BBC One's The Sky At Night and CBeebies' Stargazing. The STEM specialist has been honoured with a one-off Barbie doll in her likeness. The doll is dressed in a celestial outfit decorated with crescent moons and stars, matching Dr. Aderin-Pocock herself, and comes with a telescope.
The scientist is immensely proud to be immortalised in Barbie form. "When I was little, Barbie didn't look like me, so to have one created in my likeness is mind-boggling," she explained. "It's such an honour to receive this doll that is celebrating my achievements." Dr. Aderin-Pocock's doll also comes with a telescope relating to her work on developing the James Webb Telescope. The scientist's expertise and input helped build the NIRSpec, an instrument that "measures the near-infrared spectrum of up to 100 objects simultaneously," according to inews.
Through her Barbie doll, the space scientist hopes to inspire others. "I hope my doll will remind girls that when you reach for the stars, anything is possible," she said. "I want to inspire the next generation of scientists, and especially girls, and let them know that STEM is for them. These subjects are just too important to be left to the guys because through science, you can literally change the world."
Lisa McKnight, Executive Vice President and Global Head of Barbie & Dolls at Mattel highlights how "STEM is a field where women are severely underrepresented," and she hopes "that honouring these seven leaders in science and technology will encourage girls to follow their passion in this field."
The latest batch of Barbie's Inspiring Women series also includes former YouTube CEO Susan Wojcicki, 23andME co-founder and CEO Anne Wojcicki, anthropologist and epidemiologist Janet Wojcicki, electrical engineer and science show host Katya Echazaretta, marine researcher and microbiologist Prof Dr. Antje Boetius, and co-founder of ETU Education Yinuo Li. Dr. Aderin-Pocock's doll will not be available for public purchase, but is instead a one-off that has been gifted by Mattel.