Fans Think Megan Thee Stallion & Justin Timberlake Were "Arguing" At The VMAs
A backstage exchange between the pair is going viral.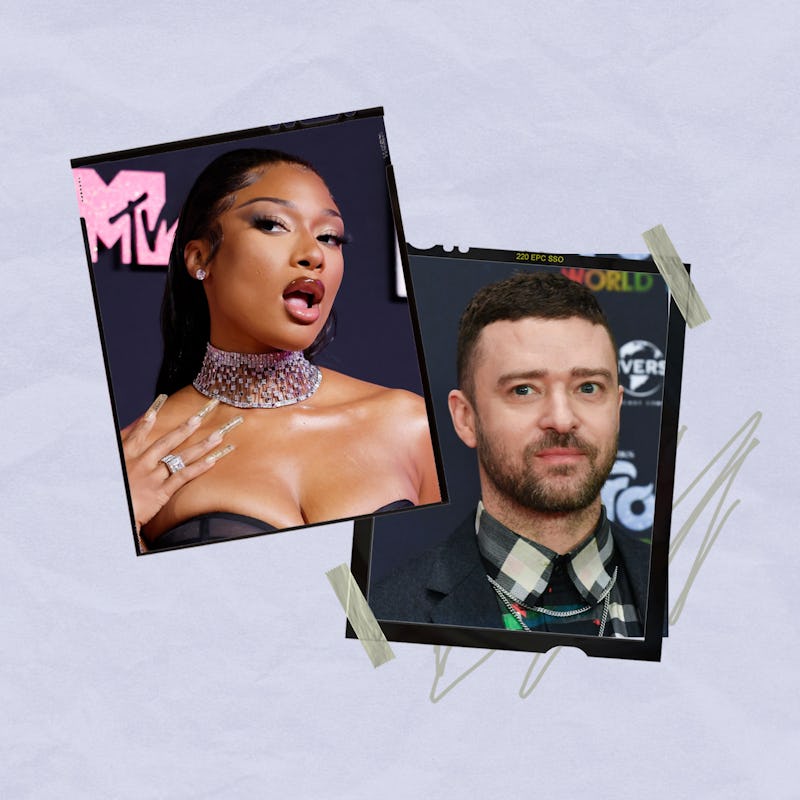 Jason Kempin/Getty Images Entertainment/Getty Images / Jens Kalaene/picture alliance via Getty Images
The MTV Video Music Awards has become known for its viral moments, and a backstage encounter between Megan Thee Stallion and Justin Timberlake has got the internet talking. In the widely-circulated clip from the 2023 ceremony on Sept. 12, the rapper and *NSYNC singer are shown having a brief exchange, and after enthusiastically waving her finger at Timberlake, many fans are now convinced the pair were in the midst of a disagreement.
"Did Justin Timberlake say something to p*** off Megan Thee Stallion?" one fan said of the encounter, while another user commented: "Wait what did Justin say to Megan for her to be reacting that way? Were they arguing?!"
However, speaking to PEOPLE, not everything was as it seemed, and an insider set the record straight on what really went down between the VMA attendees. "He said, 'It's so nice to meet you,' and she said, 'No, no, this don't count, this don't count. We gotta meet proper,'" the source claimed. Meanwhile, a second source told the outlet that "Meg loves Justin," adding: "She was saying, 'No, no, no, we've never met before!' It was their first time meeting and she was excited."
Wearing a sheer bustier dress, the "Sweetest Pie" rapper — who was nominated in the Best Direction, Best Art Direction, and Best Choreography categories — attended the annual ceremony to perform her latest Cardi B collaboration "Bongos."
Meanwhile, all five original members of *NSYNC made a surprise appearance at the 2023 ceremony. Alongside Timberlake, JC Chasez, Lance Bass, Joey Fatone, and Chris Kirkpatrick took to the VMAs stage to present the award for Best Pop Video to Taylor Swift — and the band's nostalgic surprise sent fans wild.