Michaela Coel Has Some *Thoughts* About The Nepo Baby Discourse
The actor and screenwriter is also working on a brand new project.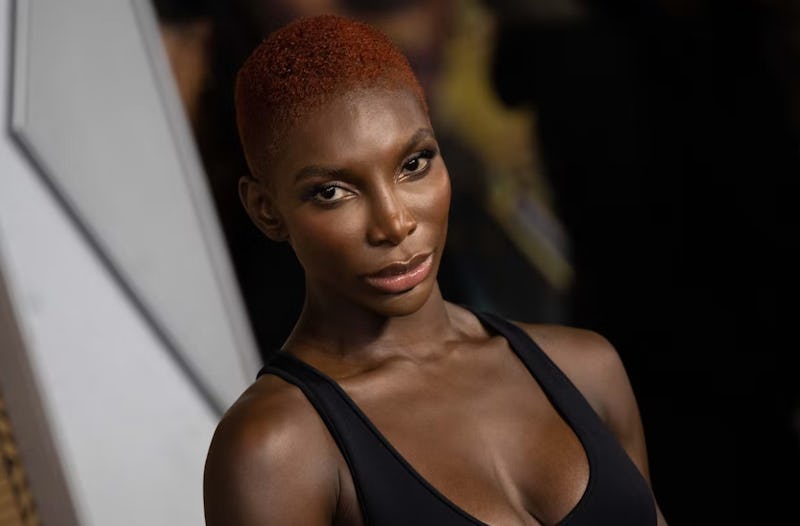 Getty Images/Jeff Spicer
The Emmy award-winning actor and screenwriter is known for appearing on our screens in shows such as I May Destroy You or, more recently, Black Panther: Wakanda Forever, but Michaela Coel is back with a brand new project. The 35-year-old is now focusing her energy on helping upcoming talent bring to life their creative dreams in a new partnership with the British Film Institute (BFI) and BMW. The two organisations have come together to create the Filmmaking Challenge, inviting new and emerging filmmakers to make a 90-second short film, where five finalists will be given £10,000 to produce their own short film, with mentorship from Coel herself.
Over the years, Coel has been open about her journey in the film and television industry and the lack of representation within it. Dubbed one of the UK's most influential women, it's clear that Coel is dedicated to platforming stories that are often underrepresented in both media and wider society. And this Filmmaking Challenge, although in a different format, is just another way of her doing just that.
In a promotional video for the new project, Coel explains the Filmmaking Challenge further: "Growing up, I never saw a Black woman in a director's chair. And just seeing helps you believe. There's a long way to go and I'm happy to help facilitate that journey for creatives."
And in a recent interview, Coel also weighed in on the ongoing 'nepo baby' conversation, a term that she hadn't heard of before as she doesn't use social media and rarely gives interviews. "If people don't believe that [being] the child of someone, or the niece or nephew of someone, whatever [that relationship may be], has anything to do with their achievements, then that is hilarious. I find that very funny — that is a cute way for you to live, you carry on like that," the screenwriter told the Evening Standard.
She added, "The rest of us, we can't think about this too much, because it's going to make us feel defeated. You have to say, like, 'f*** that system. I'm going to figure out a way to do my own thing', and you can stand adjacent to those people and know how you got there."
Applications for the BMW x BFI Filmmaking Challenge open on Mar. 1 and close on Mar. 22. Filmmakers interested in applying for the challenge can sign up for updates about the competition.