Miley Cyrus Opens Up About Her Divorce From Liam Hemsworth
The former couple split in 2019 after eight months of marriage.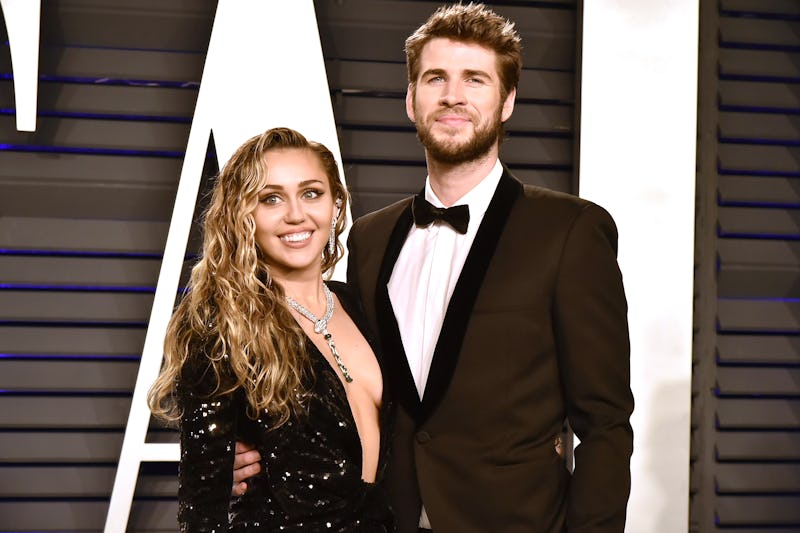 David Crotty/Patrick McMullan/Getty Images
As part of her Used To Be Young TikTok series, Miley Cyrus has been busy reflecting on her past, and that includes her marriage to ex-husband Liam Hemsworth. In her Part 37 video, posted on Sept. 6, the "Flowers" hitmaker recalled her divorce from The Hunger Games actor, revealing that the day of her 2019 Glastonbury performance is when she knew her marriage to Hemsworth was over.
"I just want to slow down because this is actually serious," Cyrus says in the clip. "The day of the show is the day that I had decided that it was no longer going to work in my life to be in that relationship. That was another moment when the work, the performance, the character came first. And I guess that's why it's now so important to me for that to not be the case."
The singer goes on to explain that their decision to get married "came from a place of love," but also from "a place of trauma" as the couple had recently lost their home in the 2018 Woolsey Fire at the time.
Cyrus and Hemsworth tied the knot in December 2018 and announced their divorce in August 2019 after eight months of marriage. Prior to their split, the pair had dated on and off for 10 years, and first got engaged back in 2012. In the Part 20 video of her Used to Be Young TikTok series, posted on Sept. 1, the Grammy-nominee reminisced on her relationship with Hemsworth, sharing that she had "undeniable" chemistry with the actor.
Recalling the audition process for the 2010 romantic drama The Last Song, in which both Cyrus and Hemsworth star, the singer revealed: "Once we had written the screenplay, it was time to audition all the guys who would play Will, my boyfriend in the movie, and we had gotten it down from thousands to the final three. And Liam was a part of that final three."
In the clip, the Hannah Montana star explains that her real-life romance with Hemsworth at the time of filming is what "made that movie feel so special." She continued: "It was watching two very young people fall in love with each other, which was happening in real time and in real life."