Miley Cyrus' Hannah Montana-Esque Song "River" Has A Hidden Meaning
"They don't want me to talk about how the fact is the song is about *bleep*."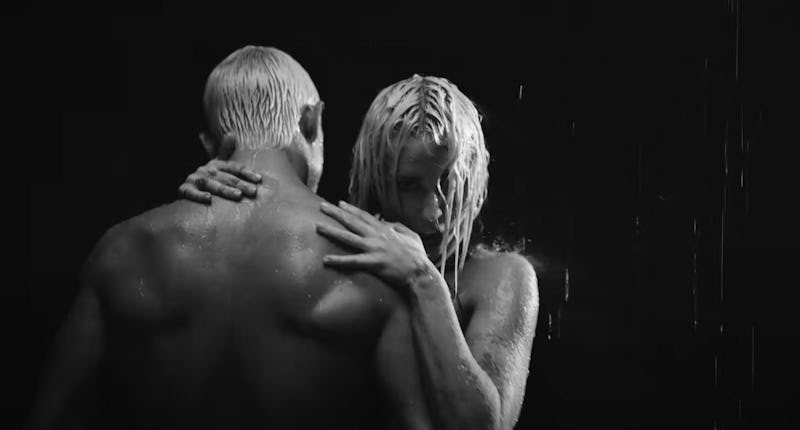 YouTube/Miley Cyrus
Miley Cyrus is taking us back to 2008. The 30-year-old pop star premiered the second single from her new album Endless Summer Vacation, "River," alongside the album's release on March 10. With its acid house synths, hooky chants, and four-on-the-floor dance beat, "River" just may be her most Hannah Montana-esque song since her Disney Channel days. The song even includes a sly lyrical nod to Hannah's only Billboard Top 10 hit: "He Could Be the One." However, a much filthier meaning lies beyond the song's lyrics that would make Hannah blush.
In a teaser video from her upcoming Disney+ special Endless Summer Vacation: The Backyard Sessions, Cyrus called "River" a "dancefloor banger" — which was actually code for something much dirtier. "They don't want me to talk about how the fact is the song is about," she says, before immediately getting censored. "It's f*cking nasty." It's not hard for fans to figure out what she's insinuating here, repeating lines like "you're just like a river, you go on forever" and stating "I was a desеrt 'fore I met you, I was in a drought." Use your imagination to fill in the bleep.
Unlike her six-week No. 1 hit "Flowers," which riled up the internet and led to endless conspiracy theories involving her ex-husband Liam Hemsworth, there's no obvious nods to past relationships on "River." Instead, she's glowing in the bask of a new love affair with endless possibilities — and apparently, endless amounts of fluids.
Explaining the song's origins to Spotify, Cyrus said "River" was written at a point in her life "where I was going through a lot emotionally and personally." It started off as a much sadder song — but then she had a dance party with gay friends. "The rule was that every girl had to bring their gay best friend, or no entrance," she said. "We were dancing to Diana Ross, Whitney [Houston], Lindsay [Lohan], Paris [Hilton], Britney [Spears], all the legends. The song evolved from a trouble where it felt like it never stopped raining, to then raining down love."
There's not much room for theories in the "River" music video either. Directed by Jacob Bixenman, the clip starts off with Cyrus fiercely posing and dancing alone under a single spotlight, continuing her solo dance party from "Flowers." Then true to the party that inspired "River," a bunch of hot men join her on the dance floor, where the April shower starts pouring down and things truly get wet and wild.
Read the full lyrics of "River," as transcribed on Genius, below.
I got a new dress just to meet you downtown
Can you walk me through the park just to show it off?
I can pull my hair back in that tight way that you like
If you wrap me in your arms and never stop
Heart beats so loud that it's drownin' me out
Livin' in an April shower
You're pourin' down, baby, drown me out (Ooh, ooh, ooh)
You're just like a river (Ooh, ooh, ooh)
You're just like a river (Ooh, ooh, ooh)
You go on forever
You're just like a river
Blowing bubbles in the bath, I can't stop from thinking lately
You could be the one, have the honor of my babies
Hope they have your eyes and that crooked smile
Was a desеrt 'fore I met you, I was in a drought
Heart bеats so loud that it's drownin' me out
Livin' in an April shower
You're pourin' down, baby, drown me out (Ooh, ooh, ooh)
You're just like a river (Ooh, ooh, ooh)
You're just like a river (Ooh, ooh, ooh)
You go on forever
You're just like a river
You're never runnin' dry (Oh)
I feel you everywhere
Your face is all in my hair (Hair)
Covered up in your sweat
It turns me on that you care, baby
Your love, it flows just like a river
You're just like a river (That's what you are)
You're just like a river (That's what you are)
You're just like a river (That's what you are)
You're just like a river
You're just like a river (Heart beats so loud that it's drownin' me out)
You're just like a river (Livin' in an April shower)
You go on forever (You're pourin' down, baby, drown me out)
You're just like a river