33 Podcasts For Readers Who Love Mysteries, Thrillers & True Crime
Listen with the lights on.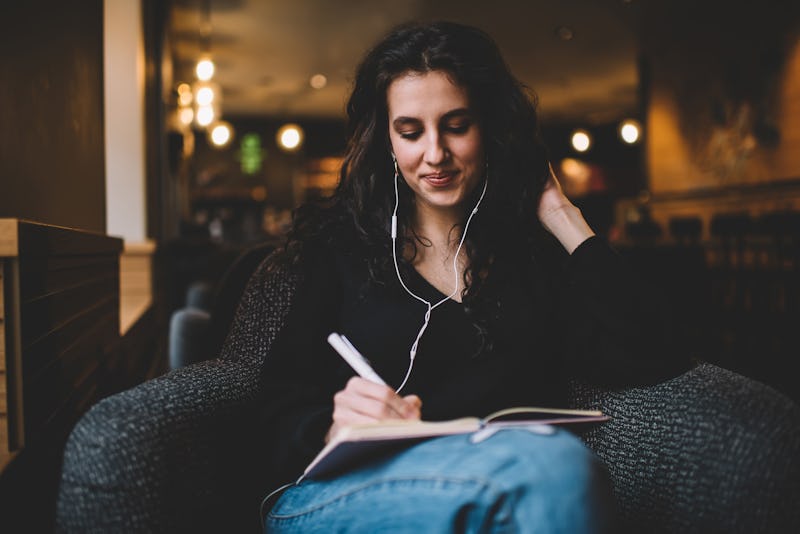 Shutterstock
If you're a fan of true crime, crime fiction, or even the occasional mystery or thriller novel, you're going to love this: Bustle has compiled the 33 best podcasts for crime fiction readers below. As great as books are, sometimes you need to switch things up, and a podcast is the perfect way to multitask while still getting your mystery fix.
Crime stories are everywhere these days, thanks to a renewed interest in mystery and thriller stories — real and fictional alike. From Gone Girl to Serial to Making a Murderer, much of our favorite contemporary media centers on crimes and criminal investigations. Although it's true that readers have enjoyed good whodunnits for decades, it's impossible to deny the popularity of these stories in the 21st century. Mystery TV shows Twin Peaks and The X-Files received reboots in recent years, and one classic show, Unsolved Mysteries, might be headed for a comeback as well.
Whether you're planning a trip or just looking for your next weekly obsession, the 33 crime-adjacent podcasts on the list below will fill any gap in your listening schedule and help you steal away a few moments to yourself — or curl up on the couch with your bestie and listen to a great story. Check out all the funny, creepy, riveting recommendations below:
This article was originally published on