Nell Mescal Is Ready To Take Centre Stage
The aspiring singer on her big brother Paul, dueting with Phoebe Bridgers, & chasing her dreams.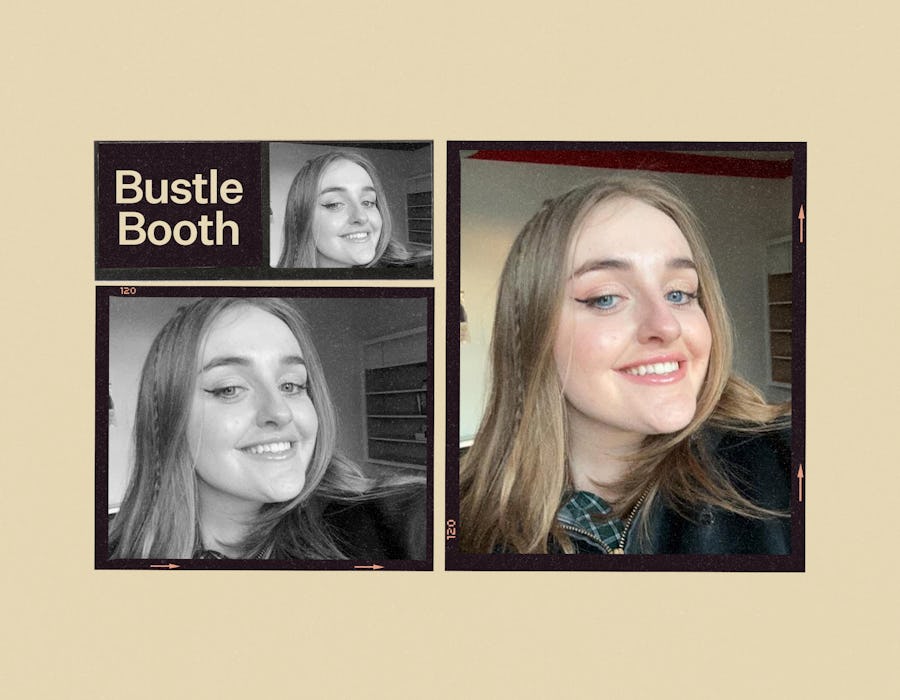 After a whirlwind few days which involved supporting her big brother at the Oscars, Nell Mescal is back in her native Ireland when we speak. "It's very Gilmore Girls," she says of her hometown Maynooth. Although Mescal now lives in London, she enjoys her time at home, catching up with the family dog Bob, an elderly Bichon Frisé. Looking back at her Oscars trip, Mescal says: "I just love spending time with my family, and any chance I get to do that is the best. Michelle Yeoh ended up sitting in front of my mum. It was such a funny experience."
Mescal went viral earlier this year when she enthusiastically celebrated Paul Mescal's surprise Oscar nomination for Aftersun. Thousands upon thousands of new followers flocked to her social media accounts, eager for a behind-the-scenes glimpse of Paul doing the washing up, and instead finding there was another talented sibling. Mescal was slightly unsure how to react at first. "OK guys. Stop following my Twitter. This is the app where I talk about Gilmore Girls," she wrote in response.
Besides being a Stars Hollow scholar, Mescal is also an aspiring singer, and has been releasing music since her 2020 plaintive piano ballad "Missing U." Over time, her music has become spikier with tracks like "Homesick" winning comparisons to Olivia Rodrigo. Coincidentally, her sound also has a hint of Phoebe Bridgers about it. Mescal got to know the U.S. singer-songwriter through her brother; the pair were previously in a relationship. However, Mescal now has her own history with Bridgers, too. She appeared at the hitmaker's London concert in 2022 to duet on "Georgia" and opened for her at a small gig in Soho. "That was a pinch yourself moment," Mescal says, "but also so terrifying."
Growing up, Mescal juggled her love of singing and musical theatre with a packed sports schedule, and eventually she had to choose between the two. "I was doing tennis, Gaelic football, Camogie [an Irish stick-and-ball team sport], the whole lot," she says, laughing at how choosing between sports and, her pick, theatre is a classic High School Musical conundrum. Mescal's loved ones have always been creative, she says, revealing their family history. Dad Paul Sr. "plays every instrument" and enjoys amateur acting, while mum Dearbhla "has a really crazy beautiful way with words." They're sort of like Maynooth's own Von Trapp family, Mescal agrees. "Paul was the last one to get on board with our whole family being into acting and singing," she says.
A string of festival dates and opening slots with some of her musical heroes lie ahead for Mescal. Next month, she'll be supporting Hampshire-born singer Birdy at her Dublin show. It's a full-circle moment, as the Irish musician remembers "crying" the first time she heard Birdy's song "Word As Weapons" and how it inspired her to write music of her own.
Meanwhile, after the release of her song "Homesick," Mescal's attention is currently on her new single "In My Head." Set to be released on March 24, the emotionally raw track explores getting pulled into "a bad cycle of a relationship and feeling like it's your fault," with the latter portion of the song ending on a vaguely hopeful note. "There's no point in a miserable song with no redemption. And it's about getting a little bit of revenge, maybe. You have to have it!" she insists.
Learn more about Nell Mescal in her Bustle Booth questionnaire, below.
In The Bustle Booth
What's your coffee order?
On the rare occasion I get a coffee, it's an iced oat latte with hazelnut syrup.
What are the saved weather locations on your phone?
It's the big three really: London, Maynooth, Los Angeles.
What's your sign?
I am a Taurus sun with an Aries moon and a Leo rising. Take from that what you will!
Favourite overused movie quote?
This is not a movie quote, but in every Disney channel show someone says the words "he's right behind me, isn't he?" and it makes me laugh every time.
What was your favourite cartoon as a kid?
The Simpsons. I would watch that every night. But also if we are talking really young, I would say Fifi And The Flower Tots or Strawberry Shortcake.
What's one movie or TV show you're currently obsessed with?
I'm a serial rewatcher and I've seen Succession a few times now. The Last Of Us is incredible, too. That third episode killed me. The strawberry scene is my screensaver at the moment.
Who is your celeb idol?
Probably Billie Eilish. I think she is really f*cking cool.
If you had to be on a reality TV show, what would it be?
Me and my dad have been saying Hunted would be the most fun reality show to do. Or maybe The Great British Bake Off.
Go-to karaoke song?
You will NEVER catch me doing karaoke. However, if I was forced to choose, the obvious choice is "You Belong With Me" by Taylor Swift.
What's something that's inspiring you lately?
My best friends. They are so talented and hard working.
What is something you would want people to say about you?
That I was kind, but if they didn't say that, I would want them to at least say I was funny sometimes.