The Truth Behind Olivia & Zara's Love Island Feud
This pre-villa footage of the pair changes everything.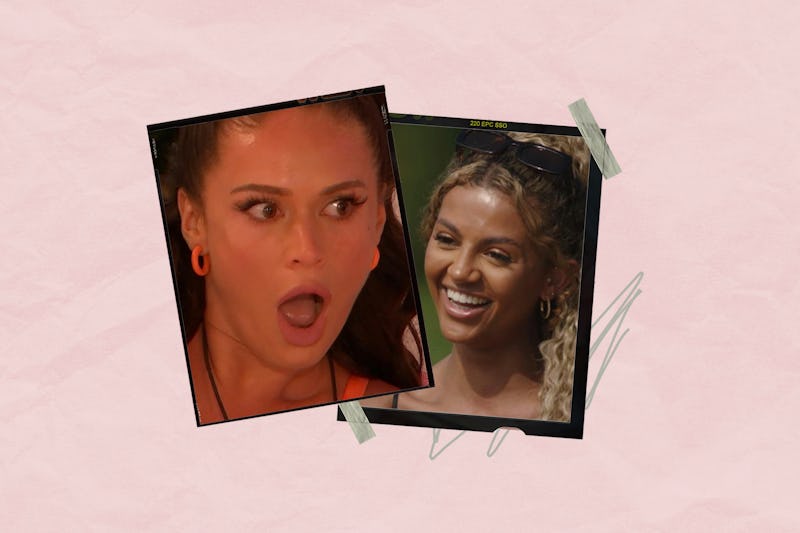 ITV
Social media sleuthing into the history of Love Island contestants has become par for the course with every new season of the ITV2 hit. After some recent online digging by Winter Love Island fans, it appears Olivia Hawkins and Zara Lackenby-Brown may have already been quite familiar with one another before entering the South African villa. So, did Olivia and Zara know each other before Love Island?
Where it all Began: Zara and Olivia's First Feud
As viewers will recall, the drama started during the show's Jan. 19 episode, when Zara was dared to kiss the islander she believed to be the "most two-faced," eventually choosing Olivia — who did not take kindly to the decision. A visibly upset Olivia later revealed in the Beach Hut that she felt "humiliated" and accused Zara of "using me in her game."
The Plot Thickens: The Pair Have Online History
Fans soon discovered that the pair had previously interacted on social media before taking part in the show – and one Instagram exchange, in particular, caught the attention of viewers.
Back in May 2020, Olivia commented "fave photo of you" under an Instagram snap of Zara, to which the latter responded: "My babes." As per Metro, fans also discovered that Olivia had posted fire emojis under another of Zara's posts, who also replied in kind with a like.
"Why are Zara and Olivia pretending they don't know each other?" asked one curious fan on Twitter. "This might explain why Olivia seemed overly offended at Zara calling her two-faced." ITV declined to comment when contacted by Bustle.
The Two Islanders Clash Once Again, Speculation Deepens
This all came to a head during the show's Jan. 21 episode, when following a game of Never Have I Ever, Olivia accused Zara of playing a game after clashing over Tom. "Why do you think I'm here? To p**s you off?" Zara quipped back. "Do you think I've flown 11 hours from England to p**s you off? Get over yourself, Liv."
The following episode, Olivia made a cryptic remark as they were trying to make amends, insinuating that something happened on the outside. "It's not even about Tom. It stemmed from what happened," she said. This truly got viewers wondering about the alleged drama between the two, with many taking to Twitter to wonder exactly what went down.
Elsewhere, former islander Liberty Poole theorised that they were mates before Zara "got with a guy" which ended their friendship. "What I have picked up on is that Olivia said, 'Oh, she had to kiss another guy I like, she's done it again,'" Poole said during an episode of Looking for Lewys on YouTube. "I picked up on that and I am thinking, 'Hang on, were you guys friends before and she's got with a guy and you were mates and that's why you're not friends anymore?'"
Finally, Some Answers
While we're still no closer to knowing exactly what went down previously between Olivia and Zara, there's now hard evidence – they definitely knew each other before coming into the villa. Here they are co-starring in a music video for "Take You Away" – a 2019 single from UK rapper Dapz – and lounging together in the same swimming pool.
To be fair to the pair, there's also a chance that they've acknowledged their past in the villa in scenes that didn't make the final cut for the show. It's a theory confirmed by ex-Islander David Salako, who answered fan questions in a live Instagram Q&A after getting voted out of the show.
"Yeah I just want to confirm the beef between Zara and Olivia is 100 percent real," he said before confirming all of the Islanders know about their existing connection. "It's something that was discussed in the villa. They told everyone. I think Zara told everyone that she knew Liv, and Liv confirmed."
With contributions from Sophie McEvoy, El Hunt, and Sam Ramsden.
This article was originally published on