The Real Story Behind Oprah Winfrey's Car Giveaway Episode Is Going Viral
"It was a crazy, crazy day."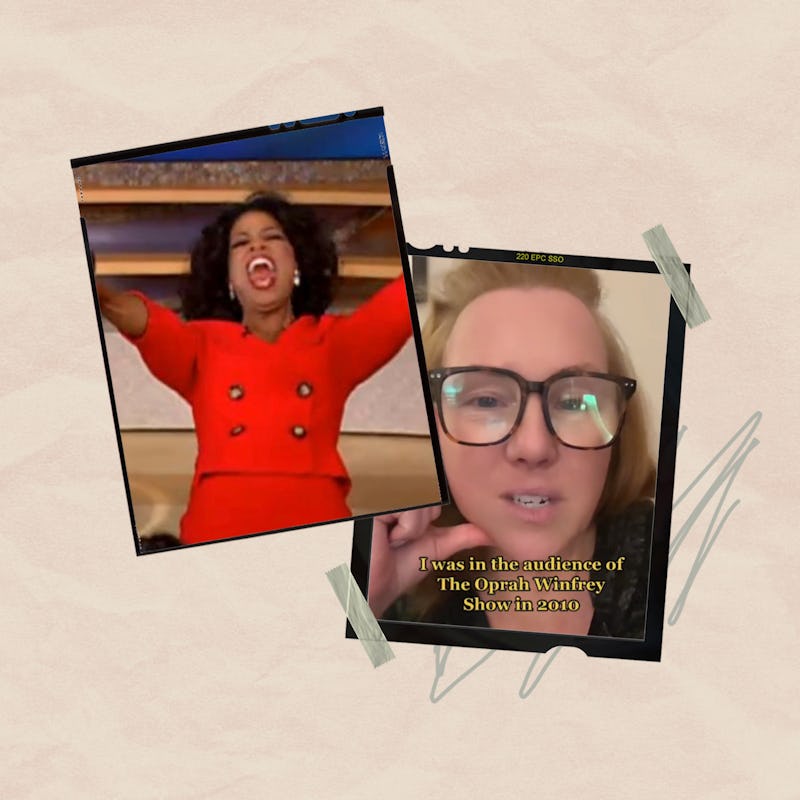 Growing up, it was every millennial's dream to secure a spot in an Oprah Winfrey Show "Favorite Things" giveaway episode, during which the live studio audience was gifted a string of luxury items. In one memorable episode — that has lived on as a widely-circulated meme — lucky audience members were handed the keys to a brand new car by TV icon Oprah Winfrey, who excitedly told her adoring fans: "You get a car! You get a car! You get a car!"
The classic episode has recently enjoyed a renewed wave of appreciation online, leaving many fans wondering whatever happened to the recipients of Oprah's famous car giveaways. In a now-viral clip, Chicago native Candi Davis revealed that she was in The Oprah Winfrey Show audience back in November 2010, and was gifted a Volkswagen Beetle just in time for the holidays. "It was a crazy, crazy day," Davis says of her experience, before revealing what really went down behind the scenes of Oprah's car giveaway.
"It took about two and a half hours to film the episode, and when we were done, she [Oprah] kicked off her high-heel shoes and sat down on the edge of the stage to talk to all of us," Davis recalled. "She said, 'I know you don't feel like you deserve any of this stuff, and you don't. None of you deserve it. But you are worthy of it, and I want you to remember that.'"
Davis went on to describe the exchange as a "beautiful moment," and in a follow-up TikTok, she revealed what happened to the car she took home that day.
In the second clip, Davis reveals that she still owns her red Volkswagen Beetle, sharing that audience members were given the option of a red, light blue, yellow, or silver colored car. "It is still so pretty," Davis says of the vehicle. "It's got a couple of little dents, but it still runs great and is pretty as ever."
Meanwhile, in another viral TikTok, Davis also shares some of the additional "Favorite Things" items she was gifted during her Oprah Winfrey Show experience, including a Le Creuset cookware set, a burgundy Coach purse, sequin Ugg boots, and a pair of diamond earrings.